Today marks the release of 2015's most anticipated film so far, 50 Shades of Grey;  the on-screen adaptation of the popular erotic novel by E.L. James. Here in Mzansi, the film's release coincides with the equally anticipated State of the Nation address or #SONA2015. And so, South Africans are presented with a rather difficult choice to make: which one do we watch?
Why you should watch #SONA2015

I'm quite sure that #SONA2015 will be layered with the regular humdrum of promises for better and improved service delivery, an end to poverty, promises of more jobs and opportunities for regular South Africans- you know, the usual. However, what we all really want to see is whether or not Juju and his crew will turn Parly into a red room of pain for J.Z with demands for the President to #paybackthemoney. Will he finally respond by unleashing the mighty Mshiniwami on them?
See, this is why I love South Africa. Our State of the Nation Address, will make all kinds of headlines. Whether it's for the fashion (Like last year,) the political angles or all of these side stories. If you tune in to watch, you're guaranteed entertainment. 
Why you should watch 50 Shades of Grey
The question on everyone's lips right now is, how graphic will it be? We've seen the trailer, we know it's rated R but if it's anything like the book, it's sure to be scintillating! Will it be anything like we imagined from the trilogy of books? The chemistry...the intrigue...is the Red Room of Pain really red?
And what woman can say no to 125 minutes of gazing at the smouldering hot Jamie Dornan? Those piercing blue eyes oozing with Irish charm? He wasn't voted People magazine's Sexiest man alive for no reason in 2014.
But... What happens if there's loadshedding?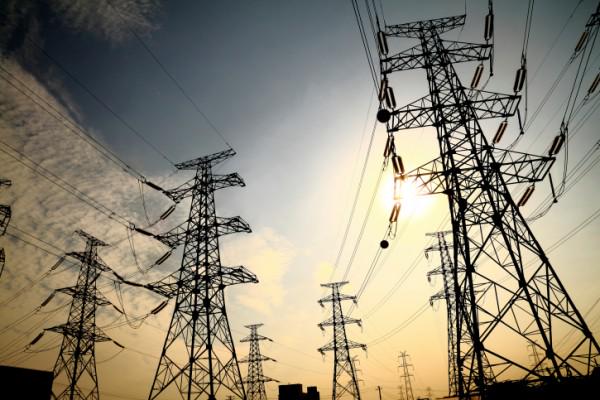 With Eskom's current state of affairs please take into consideration that you may not even get the chance to make the choice! Begin your day knowing that you may have to wait for Valentine's Day to watch the movie (if that was going to be your choice)
And what happens if the power goes out in Parly? Perhaps our hardworking, Honourable President J.Z and his Cabinet can take a well-deserved break. Juju will, once again, be able to enjoy the soft touch of his tailored Gucci suit, the comfort of his Louis Vuitton loafers accessorized with a Breitling. The pair of them (along with the rest of the Honourable members) will sit down to a 5-course meal and wash it all down with some good bubbly. The womenfolk exchange fashion tips, the boys can iron out their issues over a Scotch and a cigar...or 2.
Everybody is friendlier after a good meal and a couple of drinks. Who knows, maybe Msholozi will even find it within himself to  #PayBacktheMoney!  
REMEMBER: We'll be covering the #SONA2015 red carpet this evening from 5:30PM; make sure you're following @ZAlebs so you don't miss a thing
Where to find Sikhu Ntsinde, the blogger behind this article: 
Sikhu Ntsinde is one of the newest members of the ZAlebs Street Blogger team and this is her first article (Yay!) Keep an eye out for more of her work on ZAlebs.com 
If you're interested to know what the President won't say at this year's SONA, check out the previews from NoW.co.za"