It was a brief mention, but a sweet one none the less, when  SABC 3's flagship soapie made reference to late Top Billing presenter, Simba Mhere. The soapie I'm referring to is, of course, #Isidingo and many fans and viewers were not only impressed but touched when the late presenter's name came up in the soapie. 
Simba Mhere passed away on Saturday after being involved in a fatal accident while on his way to the airport. Yesterday, the dates for his funeral and memorial were revealed too. 
Many around Mzansi are still struggling to believe that the loveable presenter is gone, but to have heard SImba Mhere's name mentioned on Isidingo will have been a nice homage for many fans. 
Meanwhile on Twitter, several fans of the show are sharing nothing but praise for the production team's swift efforts in including Simba's death in the script. See some of the top responses below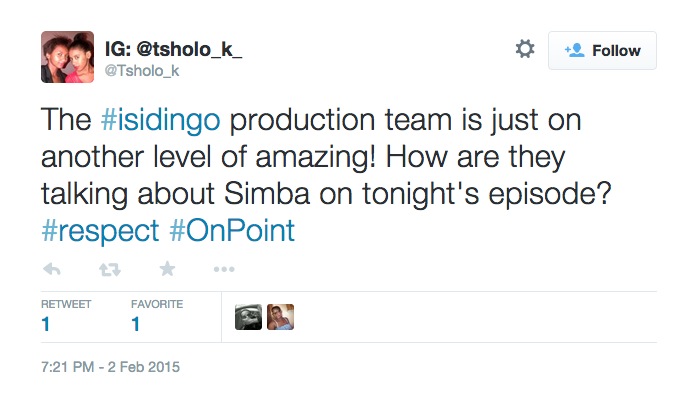 In case you missed it here are the memorial service and funeral dates for the late Simba Mhere.
Simba's Memorial Service
Date: Thursday, 5th February 2015
Time: 15:00-17:00
Venue: Rhema Bible Church Randburg
Simba's Funeral Service
Date: Saturday, 7th February 2015
Time: 09:00-11:00
Venue: Rhema Bible Church Randburg
Simba will be laid to rest at Westpark Cemetery
Address: Rhema Bible Church Randburg,
Hans Schoeman Street
Randburg