You probably think we're obsessed with baby Owethu, right? At least we're not as obsessed with the little one as his parents are.
Bokang took to Instagram to share how blessed she and Siphiwe are to have the boy in their lives. He's already three months old today. Time flies, hey?
She wrote: "We prayed for you before you were conceived, we fell in love with you before you were born, we made a wish and you came true...Modimo OREFILE mpho ya rena, Inkosi isibusisile ngomntwana OWETHU. TEMO ya rena !!! That's what we have written on your wall."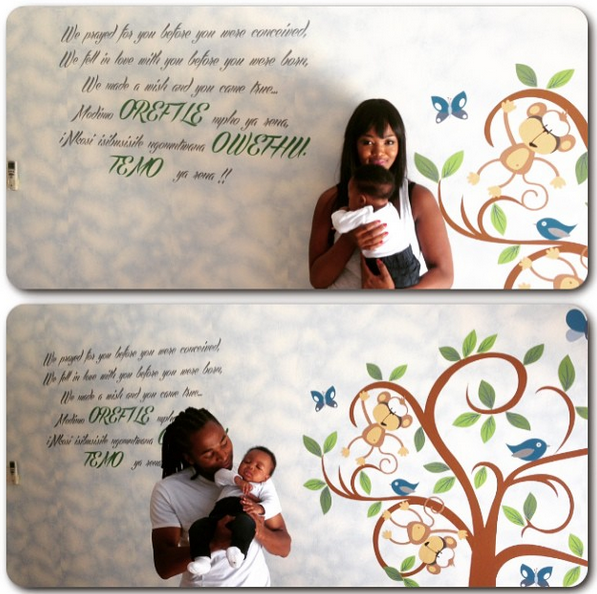 She continued: "Someday you'll be able to read and you will know every morning when you wake up that you are our dream come true. Happy 3 months Ngwana Waka !!! Nna le papa re go rata ka dipelo tja rena kamoka!!! #3Months #TemozaWaka #OwethuWaPapa #LoveReignsHere #OurBoy #GreatestBlessing #HipHipHuraaaay."
Aww… These two are making us broody. We're experiencing some serious FOMO right now.