The wait is over. The much anticipated Slyza Tsotsi video from Major League DJs is finally here! The video dropped on 4 May and has been receiving some positive responses from the public.
To be honest, we already knew that the contents of the video were going to involve a whole lot of dancing, so no surprise there. But we must admit that we enjoyed how the camera was able to infuse the elements of hip hop and kwaito into one mash-up dance fest. We'll also admit that we're no video directors, but the panning of the cameras and its use of slow motion to capture those special dancing moments is quite commendable. Someone give the creative director of the video a Bells!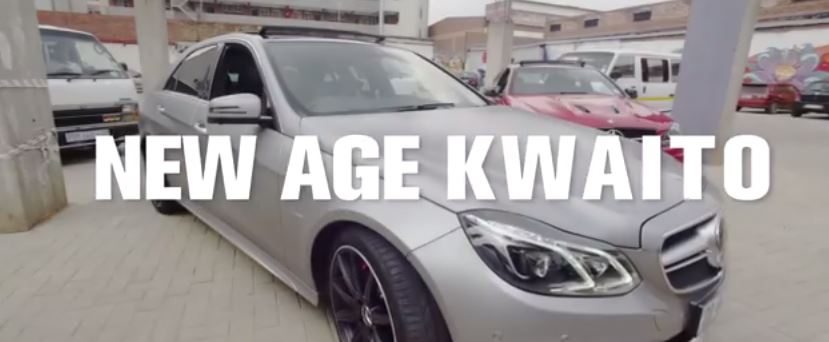 ​
Major League DJs have really followed through with their vision of introducing a New Age Kwaito, and this vision has been successfully visualised through this music video which displays how the culture of local hip hop has borrowed greatly from the kwaito genre, hence giving birth to what they define as New Age Kwaito.
From the pantsula boys to the hip hop crew all battling to get that perfect shot of their moves, you can tell that a whole lot of fun was enjoyed on the set of Slyza Tsotsi.
You know who also enjoyed dancing to this song? Our team member Andrew Hallett, who absolutely had the best Slyza Tsotsi moves of any of us:
Apart from the likes of Riky Rick, Cassper Nyovest and Okmalumkoolkat making an appearance in the video, we also spotted two familiar dancers. Bontle Modiselle and Mindo Sefafe, who star in the local film Hear Me Move, are also spotted doing what they were born to do.
Amidst all of our praise about the Slyza Tsotsi video, we were bit disappointed at the overly branded appearance of two beverages, but then again, at the end of the day, the music industry is a business, but it's just a bit bothersome when a voice of a brand is louder than the creative contents of a video. Hash-tag, just saying.
All in all, this was a good video with very talented dancers.
7/10 video reels for Slyza Tsotsi