Tons of unretouched Beyonce photos were leaked online last night and before they could be seen by too many people, they were   quickly removed. This happened after a few Beyhives (Beyonce' fans) protested at their queen being shown in such an unflattering manner with these dodgy photos.
Although we couldn't spend a lot of time with most of the photos, we managed to screen-grab this picture collage from Mrs Carter's  L'Oreal photo-shoot, before the editing took place of course.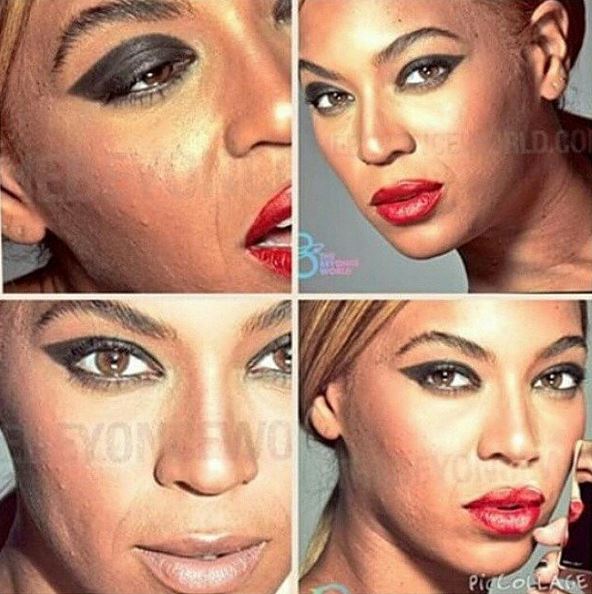 Whoa! Is that acne developing and are those aging lines we see?
Look, we know Beyonce is a grown woman and Lord knows she isn't perfect, although we're sure many of her fans would debate that,  but wow, this image sure did take us by surprise.
It's quite interesting that the media hopped on to this in such a major way. Beyonce has never been one to be pressured into a response. She will either speak out and address this, or she'll keep composed and to herself (And the rest of us will forget about all of this).
What's your take? Is this all photoshopped, or is Beyonce as un-flawless as us mere mortals? Leave us your thoughts in the comments section!