This past weekend really was packed with events, but thankfully we survived! In our eyes, there was no better way to enjoy the weekend than to attend the mother of all parties; yes, we're talking about Spring Fiesta 2014.  
See, attending this event was twice as special for us as it was for a lot of the avid fans of the event. Why? Because it was our first time attending it, yes don't judge us.
The East rand was at a complete standstill on Saturday night as Joburg party-goers made their way to Boksburg for the annual Spring Fiesta. We're still shocked at the amount of VW caravans we saw parked at the parking lot; Cashtime really revived the caracara culture!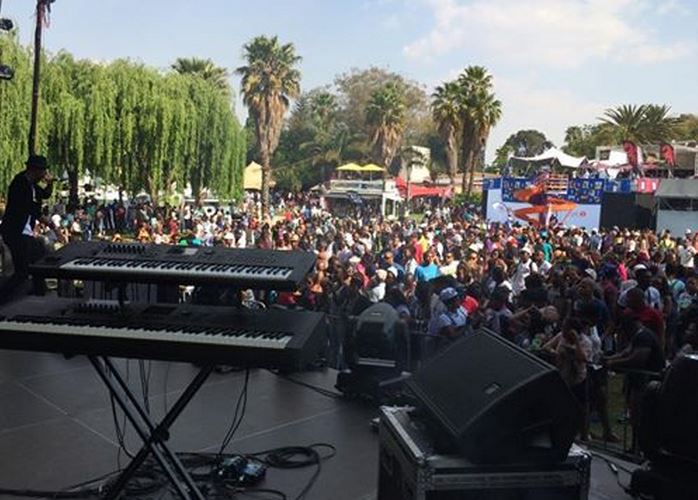 With a staggering six stage set up, there was no way we were going to go home before 10pm. It was clear that with the amount of fun we had, 2:00am was going to be the last round for drinks before we left.
DJ Shimza shook up the main stage alongside the likes of Black Motion, who were channelling in some serious African beats that were so hard we could feel it in our chests. If you ever doubted the act that is Black Motion, do yourself a favour and attend one of their shows. The hold that this band has over people is absolutely gobsmacking; people literally get into a dance trance when Black Motion starts performing.
The Wild Waters venue, became just that, WILD, as the hip hop stage saw the likes of Ricky Rick, and Khuli Chana bringing some serious Boyz n Bucks and Motswako energy to the forefront. Gold chains, bandanas, waist-length t-shirts and Timberland boots were the order of the day (And night!) on that stage.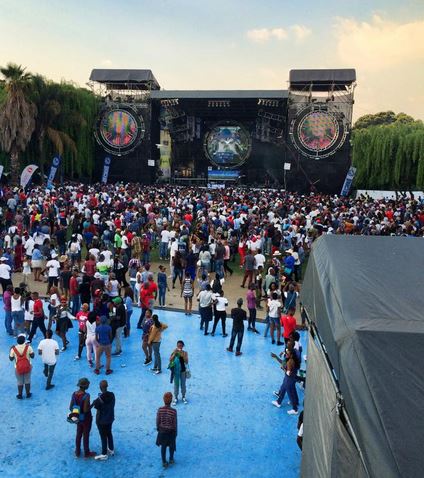 The Spring Fiesta brought a little bit of everything for everyone. The only complaint we have is that the card system that was introduced for people to buy drinks was too tardy. People waited in long queues just to upload their cards and buy drinks, meaning we missed more of the performances than we should have. Straight cash next year please!
Of course, what kind of a Spring Fiesta would this have been without the presence of some local celebrities? Blissfully having the time of their lives were the likes of Mika Stefano, Bujy, as well as Channel O presenter, K.Naomi and her boo-thang Lunga Shabalala who kept a low profile with a bottle of water in his hand. We love how much of a health freak that one is. 
We also spotted Lulo Cafe near the house music stage. Just a few steps away from him was a group of ladies who were in absolute adoration of Lulo Cafe's looks and physique. It was so cute how they were even afraid to approach him. Shame guys our local celebrities don't bite you know.