After 12 years of being on our television screens every afternoon at 3pm, 3Talk host and businesswoman Noeleen Maholwana-Sangqu's journey on the show has reached its end.
The farewell episode, which was held in an outside marquee at the Urban Brew Studios in Johannesburg, was attended by television personalities, musicians and industry pioneers - you could've sworn that it was the after-after-SAMAs party.
Though it was the official curtain call for Noeleen and her 3Talk team, not a sad face was in sight. If anything, everyone involved was quite merry for a Monday afternoon.
Zabalaza actress and businesswoman Rosie Motene had this to say about Noeleen: "There's been a lot of memorable moments on 3Talk. Noeleen has always covered everything from fun, to serious. My most memorable time was when we went to Zambia and it was a girls' weekend, and that's when we got to really know each other. It's those times I treasured the most with Noeleen because she's a real woman and I will really miss her on TV."
Another memorable part of the farewell festivities was when comedian Tol A$$ Mo continued to poke fun at Noeleen's rather daring hairstyles throughout the years.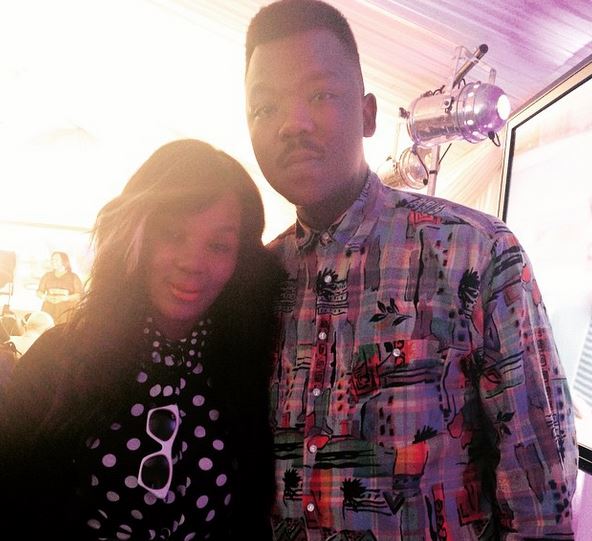 "Haai, haai sies Noeleen. Some of your hairstyles were very scary you know," he jokingly said.
But on a more serious note, the comedian also thanked the host - as well as the show, for always supporting local comedians and their craft.
He added: "I'm going to definitely miss the show a lot and Noeleen is like a mom to me you know. She also means a lot to the industry and has done so much to push my career as well. My fondest memory of being on the show as you've seen will be my constant jokes at her hairstyles but at the end of the day it's all love. What I'll always appreciate about Noeleen is her great fondness of local comedians and her constant support towards South African stand-up comedy."
Amongst the guest celebrities at the event were the likes of the gorgeous Lootlove, Basetsana Kumalo, Somizi, and SAMA-winner Bucie and Donald, who gave the guests their best performance of "Burn". Of course the lady of the moment had to join in on the fun on stage:
So with 3Talk having reached its end, many have asked what will fill the void? There is a rumour within the industry that Bonang Matheba, who has since moved to Cape Town, might have her own show in that slot. For now, however, we can only take that as pure speculation.