South African's were yet again blessed with the presence of yet another American rock pop band The Fray. Who took Johannesburg and Cape Town by storm this past weekend. It is without a doubt that the two cities were completely entertained. 
The Fray, consisting of band members Isaac Slade, Joe King, Dave Welsh, and Ben Wysocki formed the band in 2002 after high school friends Slade and King bumped into each other at the local guitar shop. The band achieved national success with their first single "Over My Head", which became a top ten hit in the U.S but the release of their second single "How To Save A Life" brought them into the worldwide spotlight going double platinum and earning a 2010 Grammy Award nomination for their self-titled release.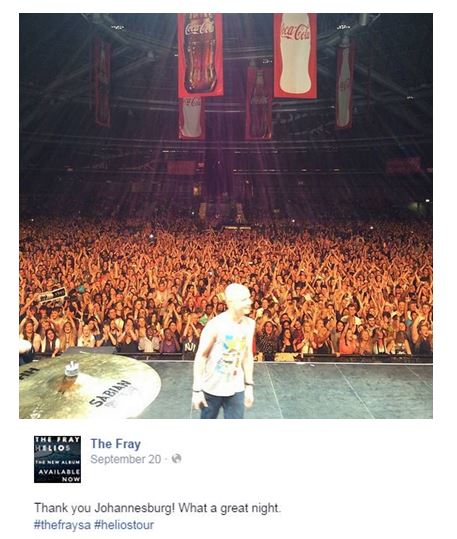 The band revealed that they were enjoying their time in the country and trying local cuisine.
"Joburg has a little bit of everything. We feel like this place has a lot of diversity and contrast. We've been to a lot of cities but Joburg is exciting, there's so much diversity when it comes to people and food.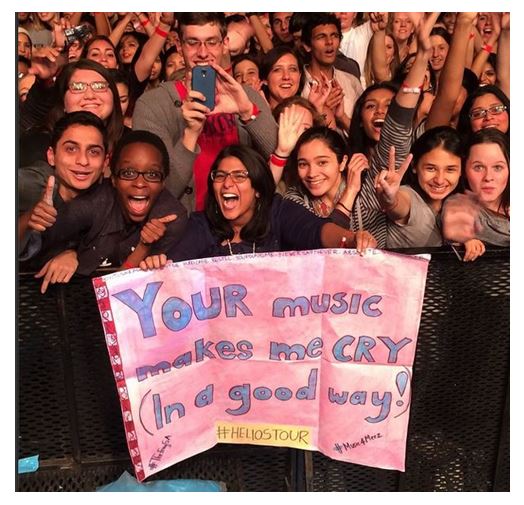 The Fray also opened up about their new album,' Helio' and revealed that they enjoy playing a mix of new and music.
Performing songs like "How To Save A Life" never gets old, it's just such an honour. As a musician, you start thinking it's for you. But you're not playing music for you, you're playing music for other people".