Clarkson was suspended on 10 March pending the outcome of an investigation into an incident between himself and Top Gear producer, Oisin Tymon. Tymon was the victim of an "unprovoked verbal and physical attack" the verbal attack lasted at least 20 minutes leading which lead to the 30 second physical assault, leaving him with a swollen and bleeding lip. The abuse is said to have been "at such a volume as to be heard in the dining room and the shouting was audible in a hotel bedroom (where a filming was underway)". In the verbal attack which included threats to sack Tymon, he is said to not have retaliated.
The North Yorkshire police, who have requested a copy of the BBC's report said, "The information will be assessed appropriately and action will be taken by North Yorkshire police where determined necessary ".
They declined to comment further.
Tony Hall, the BBC's director-general had this to say "I cannot condone what has happened on this occasion. A member of staff who is a completely innocent party-, took himself to the emergency room after a physical altercation accompanied by sustained and prolonged verbal abuse of an extreme nature.
"For me, a line has been crossed. There cannot be a rule for one and one rule for another, dictated by either rank or public relations and commercial considerations".
The cause of the incident said to have occurred in a Yorkshire hotel, was over a lack of hot food following a day's filming.
Clarkson's victim who's worked on Top Gear for "almost a decade" said "over that time Jeremy and I had a positive and successful working relationship ".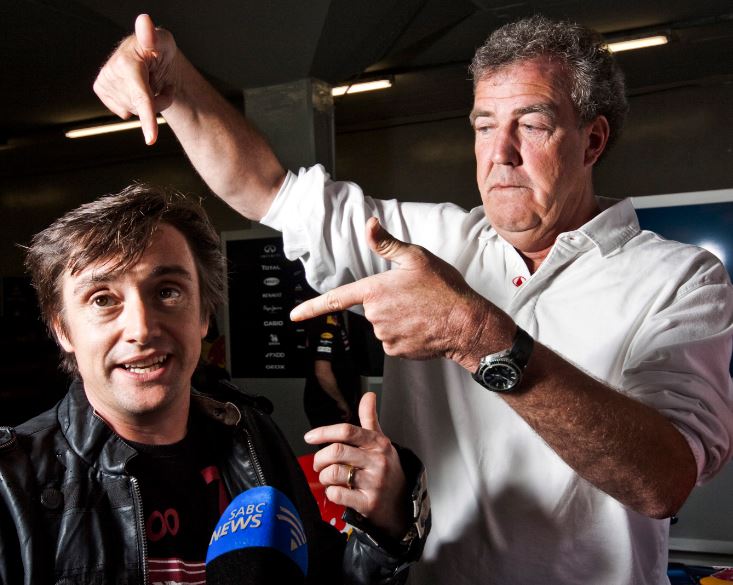 Jeremy Clarkson, with James May and Richard Hammond, have co-hosted Top Gear between 2002-2015. Clarkson also writes weekly for The Sunday Times and The Sun. Having come from humble beginnings, his first job as a travelling salesman, his rise to fame was as a presenter on the original format of Top Gear in 1998.
Clarkson is no stranger to controversy, his career littered with complaints from viewers, car companies and national governments alike. His tongue-in-cheek presenting and writing style seems to have finally caught up with him.
An online petition to reinstate Clarkson has already gathered over 1 million signatures. At this rate, we expect he will now be the subject of a bidding war amongst broadcasters hoping to finally have the legend on his staff.