The rumour mill in the media industry has been buzzing for the past two days with regards to the much anticipated Tribe One Festival that was set to be held in the City of Tswane next week.
Last night the organizers of the show officially confirmed that the festival was cancelled due to site preparation and infrastructure falling behind schedule. Understandably so, people who had already bought tickets to see the likes of Nicki Minaj, J.Cole, Macklemore and Ryan Lewis were fuming with anger on social media platforms 
What was strange is that Tribe One was still encouraging people to buy tickets two days before the cancellation announcement. Could it be that they were also kept in the dark about the festival being cancelled? To make matters even worse the City of Tswane is planning on taking the organizers of the Tribe One Festival to court due to this debacle. Read their statement here.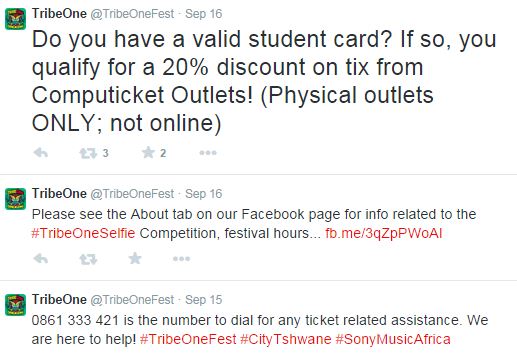 ZAlebs would like to apologize to our Tribe One Festival ticket winners for the mishap. Those who had already bought their tickets will be reimbursed. According to the organizers details of that process will be announced during the course of the day.