The feud between two of the country's biggest hip hop acts took a turn for the worst on Friday evening. Cassper Nyovest claimed that he was held at gunpoint  in the make-up room of Live Amp. Nyovest was booked to perform on the Live Amp stage on Friday night, but failed to do so after the traumatic occurrence. According to Nyovest, the suspect is 'homies' with his biggest rival AKA.
The star of Doc Shebeleza fame put the story across several social networks on Friday and also provided reasons as to why he will not be performing on the show. He later classed the suspect as his main rival's friend. In his post the rapper stated, "I will not be performing on live tonight.. I get to the make up room and Aka's homie pushes me. I asked him to chill & pushed him back, that's when he pulled out a gun on me, pointed it to my face. I walked out and then and there I decided I will not do this stupid s*** no more. This is not the first time I have a gun to my face. I lived that gun life for real and I chose rap over it. Y'all wanna live that life? See where it takes y'all... Go on..." 
See what Reason thinks about the latest incident in the Cassper/AKA Beef!
Twitter, as we know, is a mean neighbourhood in the social networking city. People are relentless and will never let such news go without comment. AKA's girlfriend, DJ Zinhle was one of the first, and she was keen to add an element of social media responsibility to her tweets.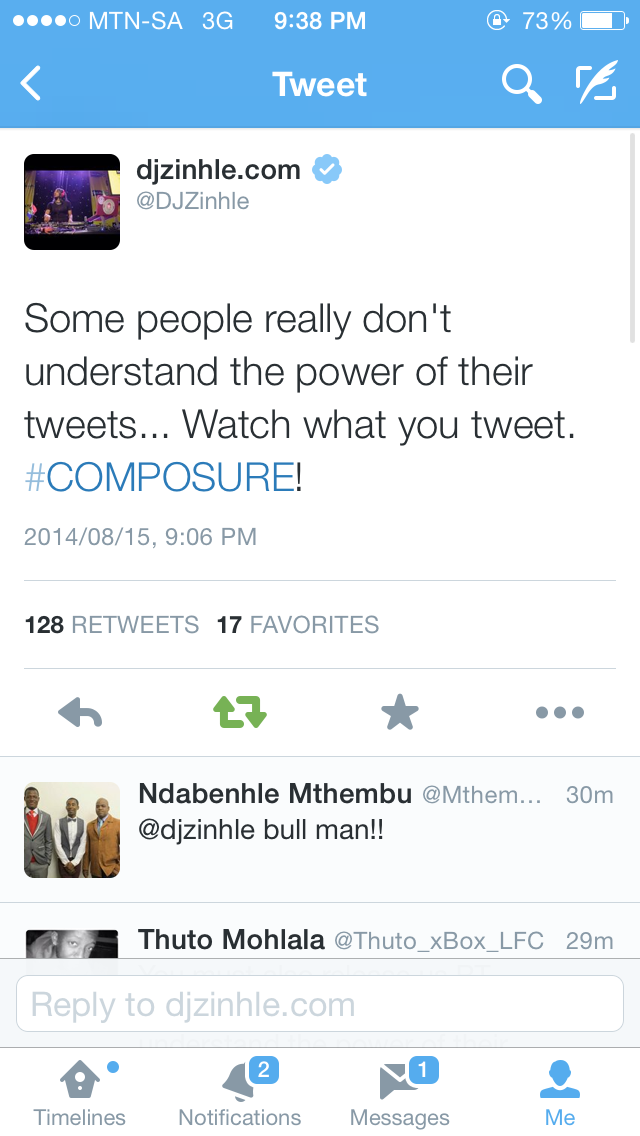 It's true; she also added that celebrities need to be more conscious of the content of their tweets, something that we've thoroughly enjoyed when it goes wrong (AKA and Cassper themselves have never been kind to each other on Twitter anyways), but the reality is that you can be held accountable for what you tweet. People go to jail for this overseas and it's not long before it starts happening in SA. 
Someone clearly didn't mind going overboard with their response and went as far as suggesting Tibz had something to do with the whole encounter. Tibz wasn't shy in responding to the guy.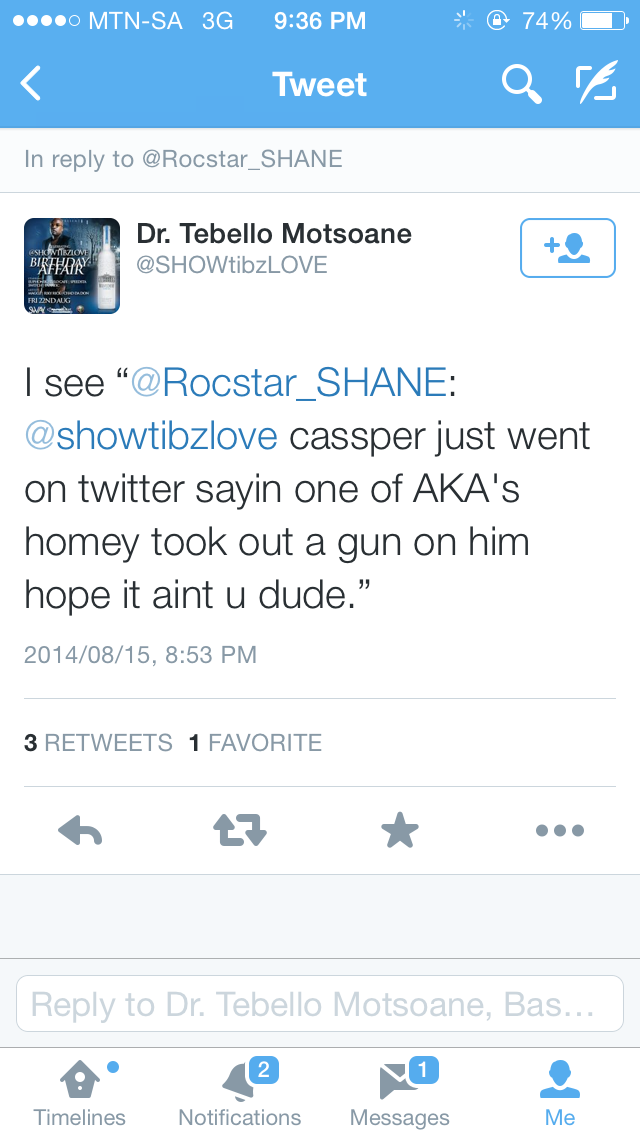 Although the nature of the suggestion was seemingly innocent, the damage was done. Tibz, however, maintained his composure and kindly clarified his whereabouts (Or any potential involvement in the incident) for all of Twitter to see.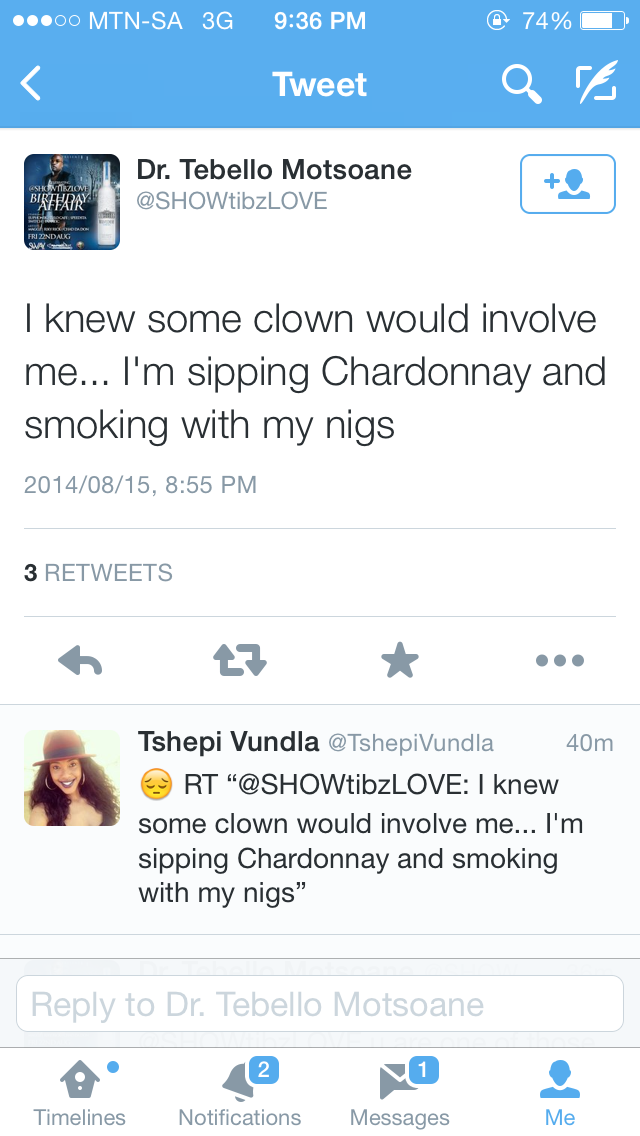 The feud between AKA and Cassper Nyovest has been turning heads since it began. Maybe AKA feels threatened by Cassper's current success; Or maybe Cassper is just hating on AKA. We're still waiting for more clarity on the actual incident and we're sure that more information will surface this week. In the meantime, it's fair to say that this beef is beginning to spiral out of control. It's all fair in love and war until someone starts reacting violently (Or worse still; when someone potentially makes up allegations against a fellow artist). One of AKA and Cassper is at fault for last week's events; we hope, whoever of the two it is, is ready to take accountability.