There's a new twist in the Paul Walker tale following the recent arrest of two suspects. According to the latest entertainment news reports, an arrest has been made on two men in connection with the tragic car accident that took the life of Fast & the Furious actor Paul Walker and his close friend Roger Rodas. The two men are reported to have been caught attempting to steal car parts from the Porsche GT Carrera which smashed into a tree and burst into flames. 
The alleged theft occurred whilst the car was being towed away.  The accused criminals are; eighteen year old Jameson Witty and a 25 year old man whose name has yet to be disclosed.  According to reports by Sky News the unnamed man has been granted bail on the condition someone coughs up $20,000 (R206.437) for his release.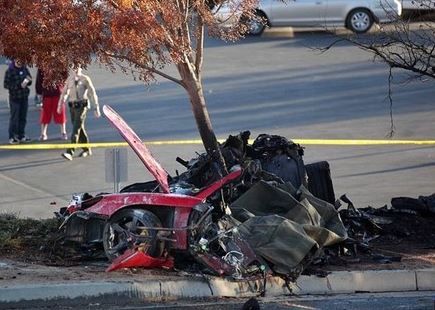 Credit:  Hollywoodlife.com
A funeral date for Paul Walker has not yet been confirmed but family and friends of the deceased actor have released a statement that states the importance of matching schedules to ensure that everyone is able to attend and mourn the death of their friend, son and brother.
Autopsy reports revealed that the 40 year old actor died as the result of thermal injuries combined with the effects of trauma.