The end of Ekse Let's Talk on eTV gave birth to its sister Ekse Zwakala, which aired for the first time on Tuesday. Pabi Moloi and Dineo Moeketsi have filled the slots for the continued new season, but fans aren't happy.
The name of the television show is not the only thing that changed, but the presenters as well. On March 1, Sunday World announced Masechaba's departure and that she wouldn't be renewing her contract with the show.
Ekse Zwakala tried to comfort the viewers' worries and wrote on Facebook: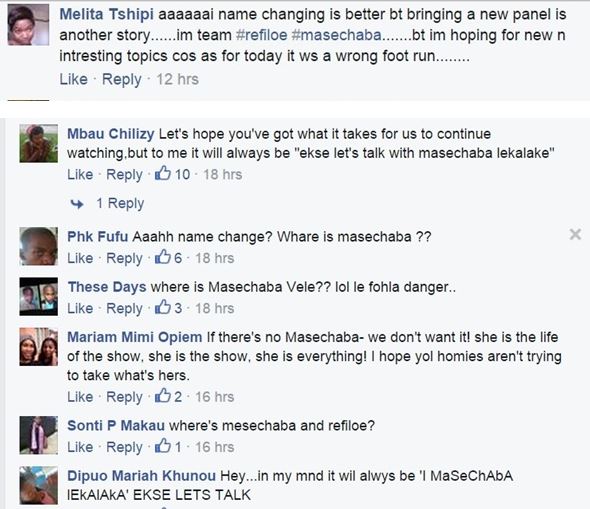 "Unfortunately Masechaba & Fifi are no longer part of the show but believe when I say change is good, the show is growing & aiming to reach new heights and our new Presenters are here to do that. They are very passionate about tackling issues that the youth of South Africa is facing. I hope you continue to show us the same love & support as the previous seasons."
Read Masechaba's views about the recent xenophobic attacks
Fans of the show were rather concerned about losing both Masechaba and Refilwe Modiselle, rather than the name.