I never thought I'd see the day when Beyonce was being heavily criticized for a hairstyle. In the world of the rich and famous, hair is just another accessory. And we all know you can't be caught dead wearing the same accessory more than once. Needless to say, Queen Bey switches up her hairstyles as often as possible. Most times it's good, but this time around…not so much.
Beyonce debuted her new haircut this week, which had everybody asking the same question – What on earth happened to her bangs?
Queen Bey had been rocking her long hair with bangs for a while now, but suddenly her bangs appear to be a whole lot shorter. The only explanation I can think of here is that Blue Ivy snuck into her mom's room with a pair of scissors in the middle of the night. Is it just me or have the Carter-Knowles family been struggling to get their hair-dos right in recent months? Remember when we were all laughing at Blue Ivy's nappy hair?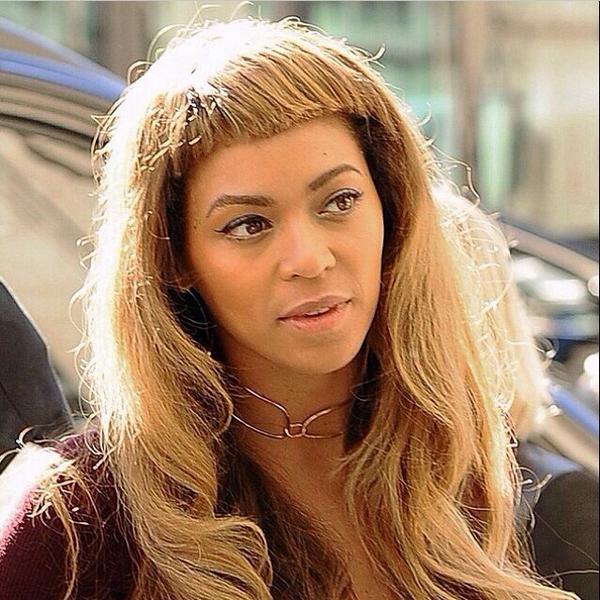 Now I have to say, I get the look that she was going for – the pin up girl bangs. Katy Perry was able to effortlessly pull of this look when she first arrived on the music scene a few years back. Unfortunately the same cannot be said for Bey.
The new look has fans all around the world cringing. I really hope this unfortunate phase doesn't last too long.