It's very likely that some of us are still nursing our hang over from yesterday's celebrations, but we also would like to know how some of our  local celebrities welcomed the year 2014.  With many celebrities claiming 2014 to be their year we sourced out some of the cool things they got up to.
Teargas member K.O and his pals are  were on their hustle even on New Year's Eve attending a whopping 4 city show, performing  in Pietermaritzburg, Durban, Richards Bay and Umlazi.  These guys really aren't playing when they say its Cash time.  K.O posted this fresh picture of him on his Instagram account with some eye raising Jordan sneakers.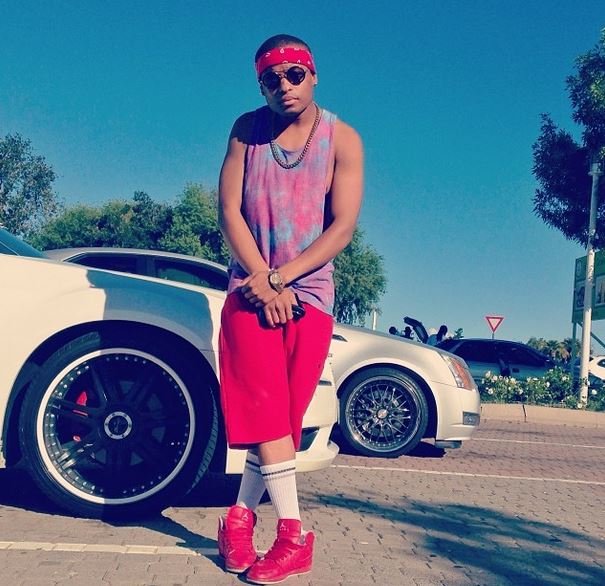 Credit: Instagram/Mr Cashtime
She may have not disclosed her location but we're sure Jeannie D spent a glorious evening by the beach with close family and friends as she awaited the last 2013 Sunset.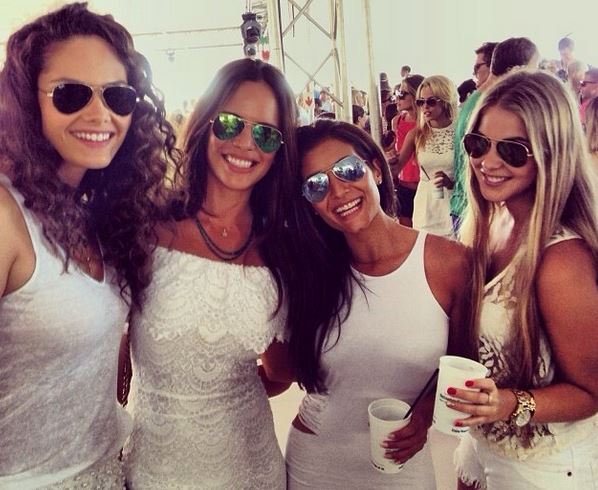 Black Coffee tore the house down in his own house, well not really but he definitely was ever blazing at the House of Africa New Year's Party in Dubai.  2013 was definitely Black Coffee's year without a doubt he owned House Music.
DJ and Afrotainment founder DJ Tira proved to us once again why Durban Rocks with his 2013 "Durban Rocks New Year's Party" which saw a tumultuous number of people come in their numbers party up a storm with DJ Tira and his Afrotainment crew at the Moses Mabhida Stadium.  He posted this stylish VIP setting of the party, a set up that proved that things were going to be very interesting on the night.  For those who were unaware DJ Tira also has his own headphones titled "Rocka" Our celebrities were really putting in that hard work last year.  Respect DJ Tira.  Tira's party featured the like Khuli Chana, DJ Mahoota and DJ Bongz.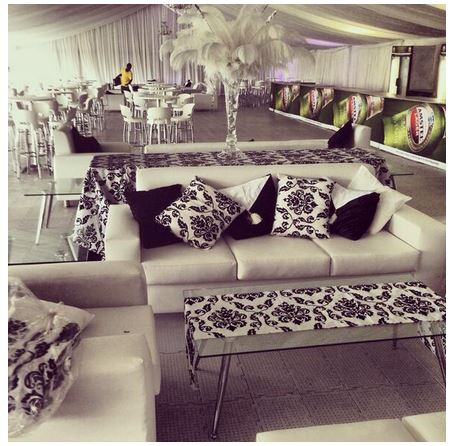 Credit: Twitter/DJ Tira
Joop Homme ambassador and Model Masego Maps Maponyane travelled to Zimbabwe for some New Years down time.  He seemed to be really enjoying himself as he tweeted away his enjoyement and also added in some African pride tweets insisting how we as Africans should travel the continent more rather than travelling overseas. Good point Maps!
Our biggest celebrity crush,  the beautiful Lalla Hirayama took a "vacay" (vacation) as she now calls it, to the beautiful Mother City - Cape Town.   Joining the rest of Johannesburg who flew down for some sun tan and lazing by the beach, Lalla spent the holiday with the likes of gossip gangster Mika Stefano who was seen partying it up with the 5FM crew.  Lalla then decided to have a 2014 head start by spending the last day of 2013 in Johannesburg.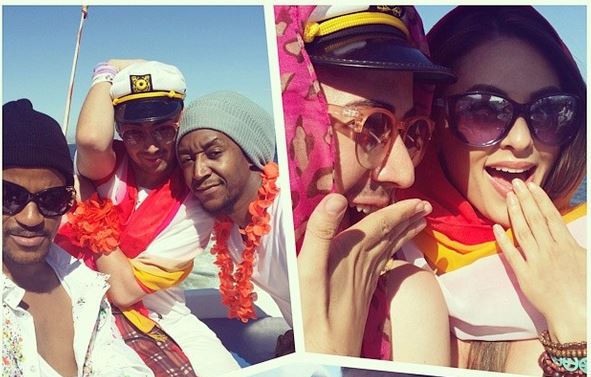 Credit: Instagram/Lalla Hirayama
Celebrity choreographer Somizi also spent some New Years downtime in Dubai and even bumped into Minister of Sports and Recreation Fikile Mbalula.  By the looks of this picture Somizi had one hell of an exciting New Years Eve party.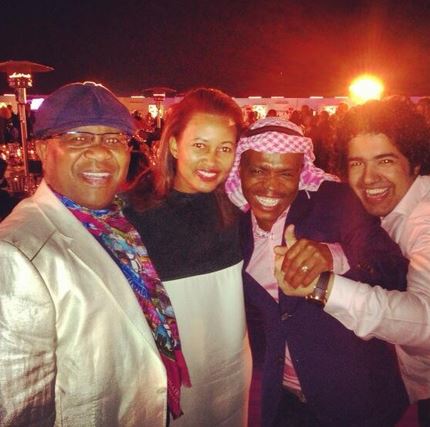 Credit: Twitter/Somizi/Instagram
Did you party with any celebrities during New Years, how many bottles of champagne did they buy? (Just kidding)