Caspper Nyovest is one of South Africa's most loved and successful artsists right now.
The rapper, who recently went platinum, has come a very long way. Although most people are only starting to see the fruits of his labour now, Cassper started working on his dream of becoming a musician a long time ago.
He shared a bit of his story on Instagram on Thursday (7 May). He wrote: "I actually used to get a certificate for Mathematics and L.O every year from grade 4 till I dropped out. I always loved numbers!!! I was never dumb!!! I failed standard 8(grade 10) though, that's when I was already into this music thing too deep."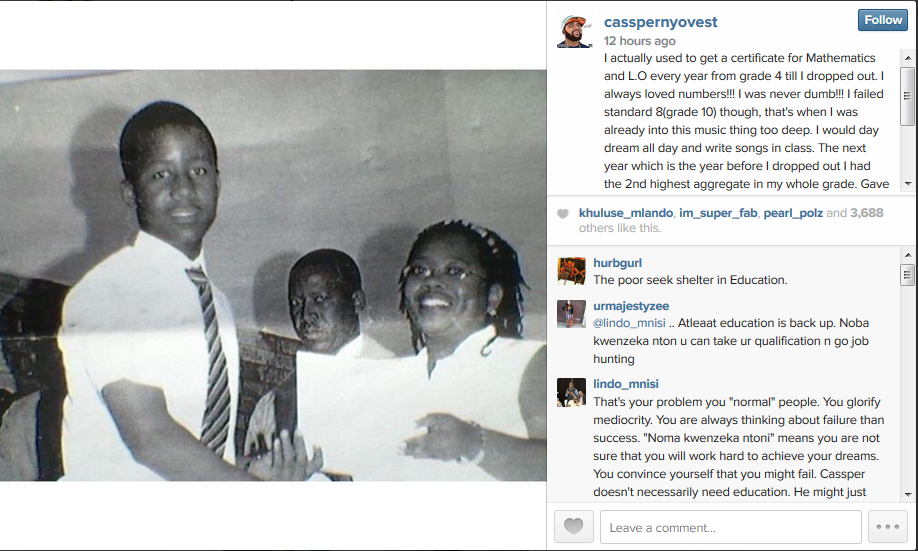 He said he would dream all day and write songs in class. "The next year which is the year before I dropped out I had the 2nd highest aggregate in my whole grade. Gave my parents my report card and booked out their house at 16 and started chasing my dream..."
Cassper added: "We all have different stories. This is mine. #TBT."