Just as I was mentally preparing myself to pack away winter and usher in spring, Haagen-Dazs South Africa had to make me fall in love with winter all over again!
Just like the ice-cream, it was pure indulgence as the Melrose Arch Piazza was transformed into a winter wonderland complete with a larger than life snow globe. 
The occasion? The culmination of an eight week #PureDesire campaign where South Africans were given the opportunity to compete for a trip to Paris with their perfect partner worth R10 000!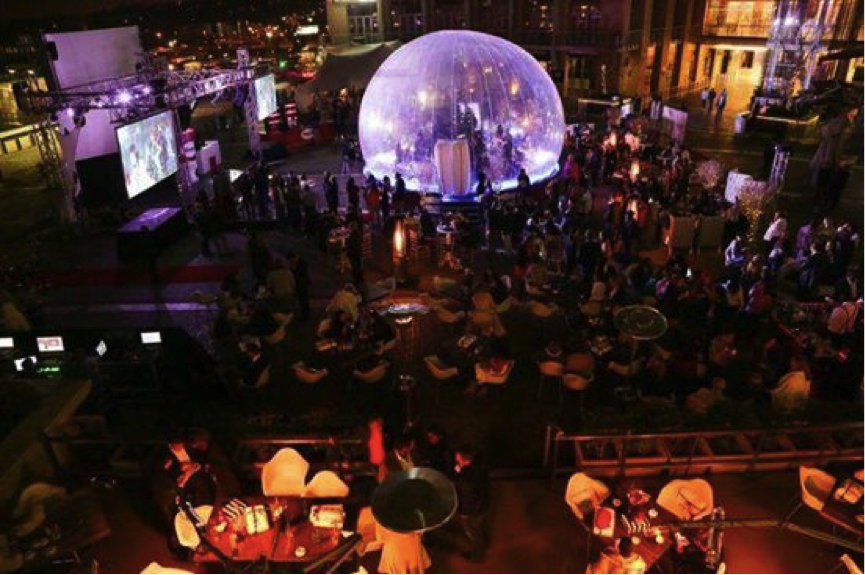 In preparation for the grand finale, the finalists where treated to makeovers and photo-shoots so they could rally up support on social media from their followers.
The MC for the evening, Jeannie D looked ravishing in a green dress and brought her usual jena se qua to the event.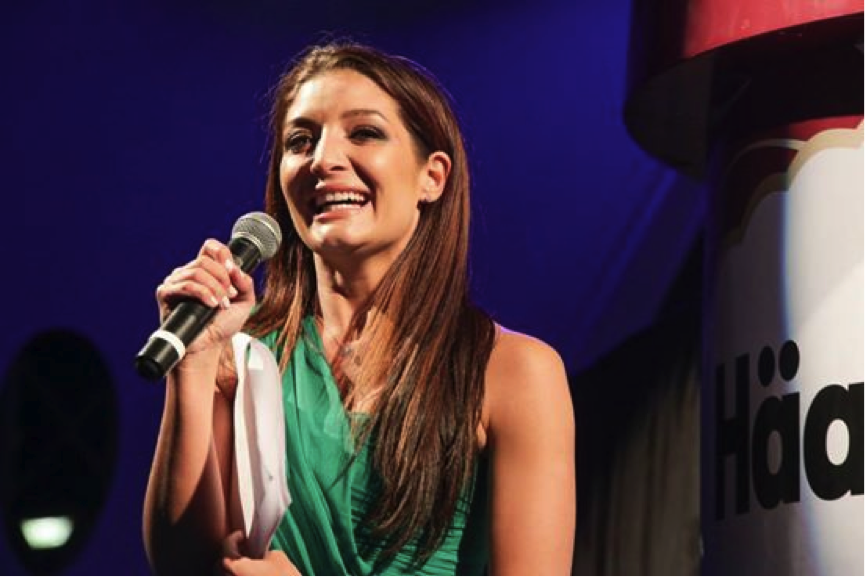 While we waited for the finalists to arrive, guests where spoilt for choice in terms of culinary treats.
There's one thing anxiously anticipating dessert but when your dessert becomes the main course, you're definitely in heaven.
It was Haagen-Dazs decadence on everything you can imagine. Yes, chilli butternut soup with vanilla ice-cream, beef medallions with macadamia nut brittle ice-cream and even chicken ballentine with Belgian chocolate ice-cream. 
Needless to say I had an early morning gym session the next day ;)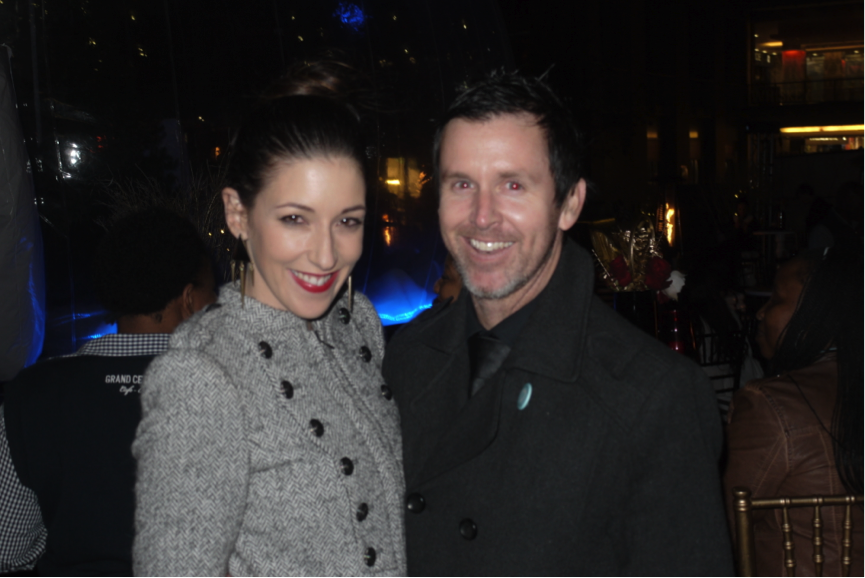 Kirsty Bisset and Barry Tuck
The guests were also afforded the opportunity to take home some splendor by trying their luck at cracking the code that would unlock a tub of Haagen-Dazs with a spoonful of diamonds worth R30 000.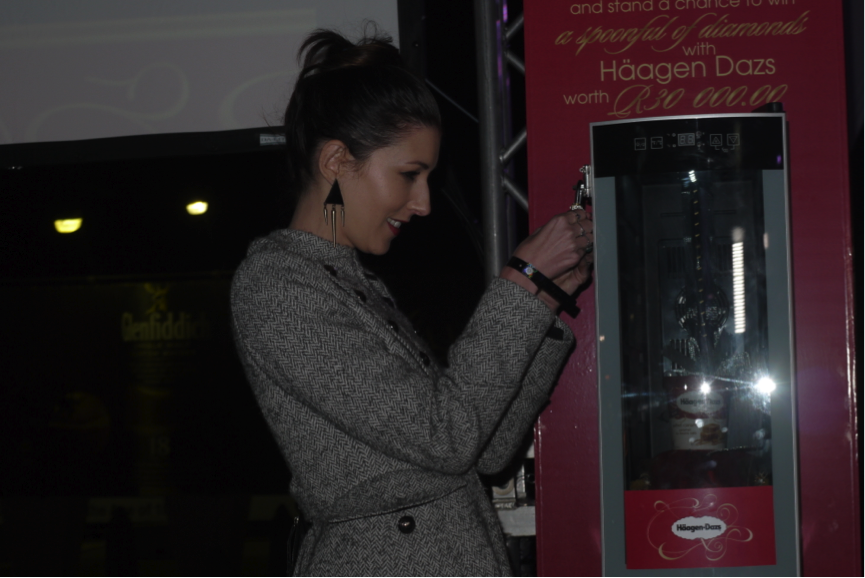 Kirsty Bisset trying her luck at unlocking the code!
As if that was not enough, guests were encouraged to tweet about the even using the #HaagenDazsSA or #PureDesire hashtag to stand the chance to win a luxurious handbag worth R5000.
While our fingers worked furiously to get those diamonds or even the handbag, our MC Jeannie D welcomed the contestants and interviewed them on stage. Can I just add that each contestant arrived in a Rolls Royce! 
The finalists were then ushered into the giant snow globe where ultimately they would partake in a round of speed dating to determine their final match.
During their "dates", 5FM DJ Poppy entertained the crowd and of course we indulged in more decadent treats and a few cocktails.
In what some would say was a fairytale ending, Natasha Nel and Lee-Anne Mpofu managed to scoop the tickets to Paris. 
Haagen-Dazs definitely did not disappoint with this awesome event and I can only imagine the fun that Natasha and Lee-Anne will have in Paris!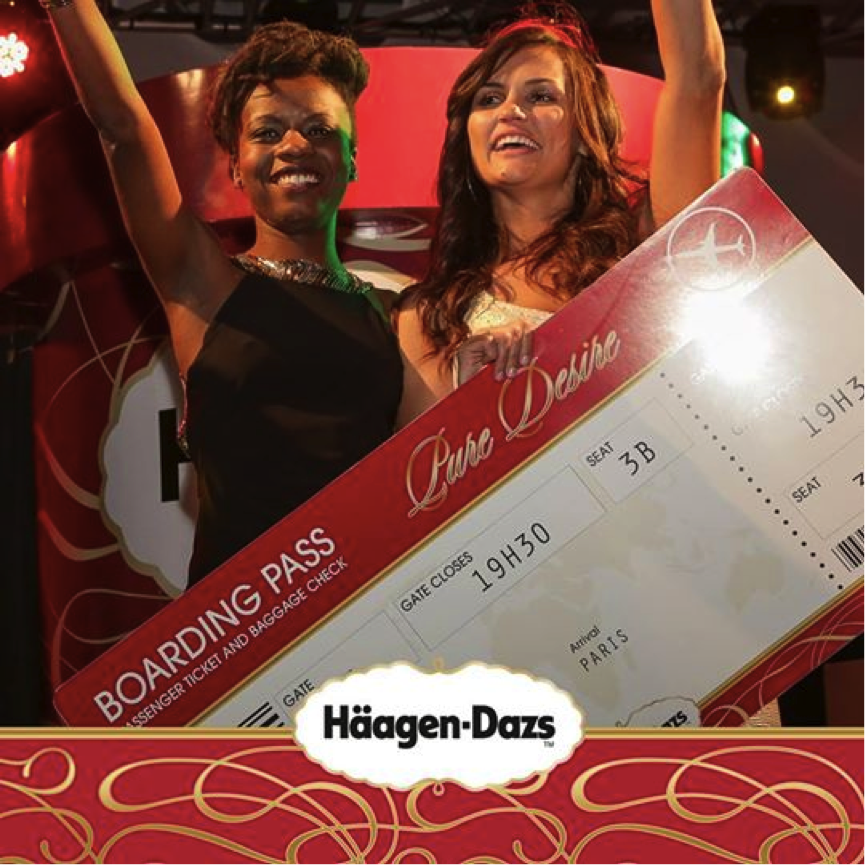 Winners of the trip to Paris, Natasha Nel and Lee-Anne Mpofu.
DJ Roxxi (Deshnie Govender) is a South African DJ, who gained recognition from 2006 onwards as the only Indian female club DJ in South Africa.