Kanye West's new Adidas shoe, the Adidas Yeezy Boost was unveiled last week Thursday at a live-streamed presentation in New York.
The Adidas Yeezy Boost comes after Kanye West's fall out with his previous partnership with Nike which had assisted West in creating two of his most sort after sneakers, the Nike Air Yeezy 1's and the Air Yeezy's 2's. The fall out between the artist and the brand was caused after West became frustrated that Nike could not give him royalties of the sneakers he designed for over a period of 5 years.
Adidas, like a guy waiting on the side-lines for his dream girl to break up with her current boyfriend, took up the opportunity and gave Kanye West a deal to design and launch the Yeezy Boosts.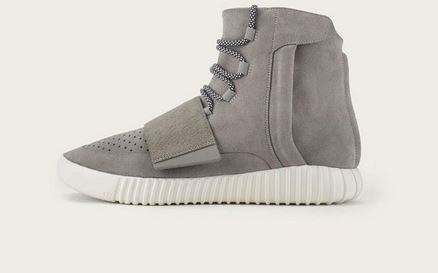 However, the public's response to the new sneaker has been nothing short of humour some even referring to the shoe as socks with shoe strings.
Here are some hilarious comparisons to the Yeezy Boosts;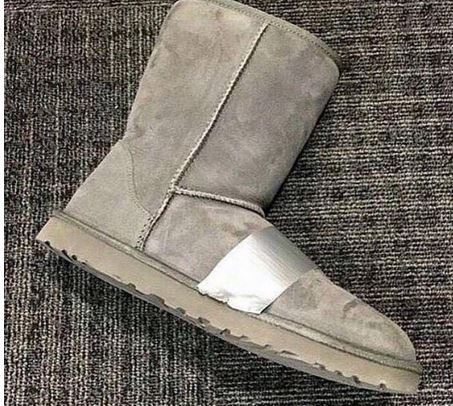 Ladies, pimp out your Ugg boots by getting yourself some duck tape and presto! Your uggs are now the limited addition Yeezy Boosts.
Wow! well this is awfully awkward, wonder what Kanye thinks of this comparison. Not that he would actually care. But someone who seemed to care a great deal about these sneakers is comedian, Dave Chapelle who took the sneakers off of Kanye's feet and wore them himself.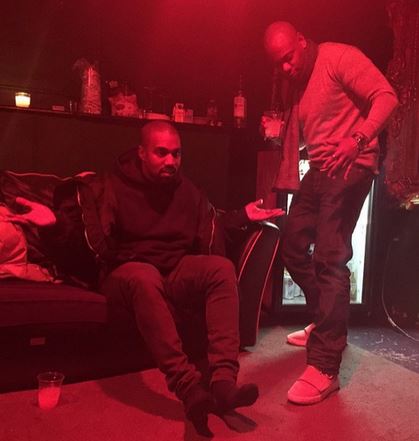 However, the YeezyBoost hilarious responses just kept coming. This particular response had us wanting to bury our heads in a whole, say it isn't so!?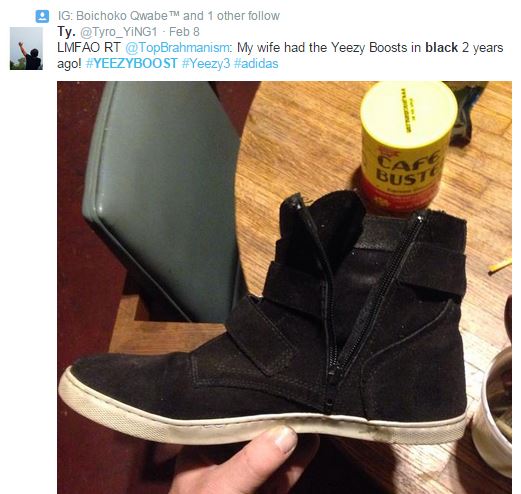 What do you think of the new Yeezy's? Overrated or underrated? Personally, we prefer the first two that came out. These ones might take a while to get used to.