We don't know whether to laugh or shake our heads in shame, but this week is definitely not YG's week. Just yesterday he was being accused by his girlfriend for giving her herpes and now producer and close friend DJ Mustard has accused YG of not getting paid for working on the rapper's last album.
Apparently, fatty fat aka DJ Mustard was fed up about people interrogating him about YG's herpes accusations and decided to lash out at everyone to such an extent that he also revealed that YG didn't pay him for his work on YG's album.
"Stop asking me about the YG sh***!! I don't know about none of it on top of that I still aint got paid for his album! So I don't give a f***!!" DJ Mustard lambasted.
Clearly taken by surprise by this, YG made it clear that he too didn't care about Mustard and anyone who didn't get paid for his album. YG took at the 'gangsta' within him and even threatened Mustard, on Instagram, we have Instagram gangsters now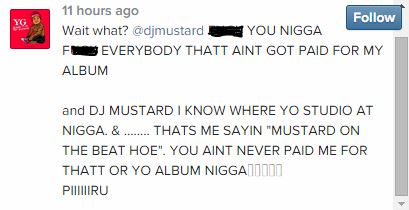 Weren't these two celebrating their appearance on the Source magazine a couple of weeks ago?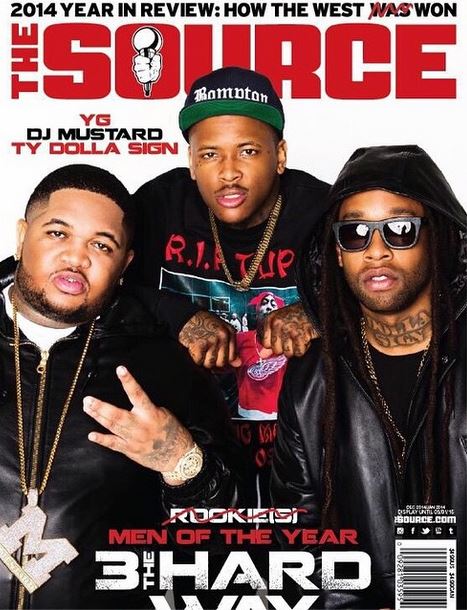 YG was so fed up he even attempted to call Mustard several times but Mustard wasn't picking up. Sigh, why can't we all just get along?