It's safe to say that this year's Channel O Africa Music Video Awards will be nothing short of a Hip Hop spectacle.  Last night, an enthusiastic AKA announced that he and Nigerian rapper, Naeto C, would be this year's hosts.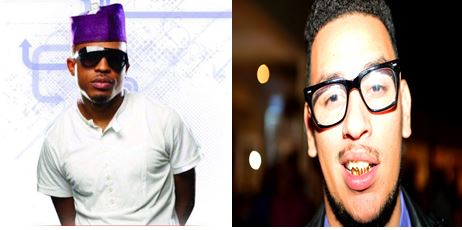 The star studded show is set to take place on the 30th of November at the Walter Sisulu Square in Kliptown, Soweto.  The two
spoke to DSTV following the announcement. Naeto C expressed nothing but excitement at being one of this year's hosts especially considering that this year marks the 10th annual Channel O Africa Music Video Award.
"I'm really excited to host this year's Channel O Africa Music Video Awards, especially on its 10th anniversary.  To be a part of this experience is totally awesome and I look forward to sharing this magical moment with the rest of Africa on 30 November."  He said
As always, in celebration of his latest success AKA took to twitter to thank his fans and the industry for making the self-proclaimed Fresh Prince even fresher with his new host gig.  

A massive well done and congratulations to the two gentlemen. What are you looking forward to the most from your Channel O hosts?