The final two choirs have been selected and now it's time for you, the viewer to decide which choir will be victorious.
In what has turned out to be Clash of the Choirs most successful season yet, only Team JR from Mpumalanga and Team Kelly from Gauteng remain the last choirs standing.
The prize up for grabs is a whopping R1-million cash for the winning team.
Team JR, who has been considered as the most consistent choir of the bunch, has received a lot of positive feedback from viewers of the show.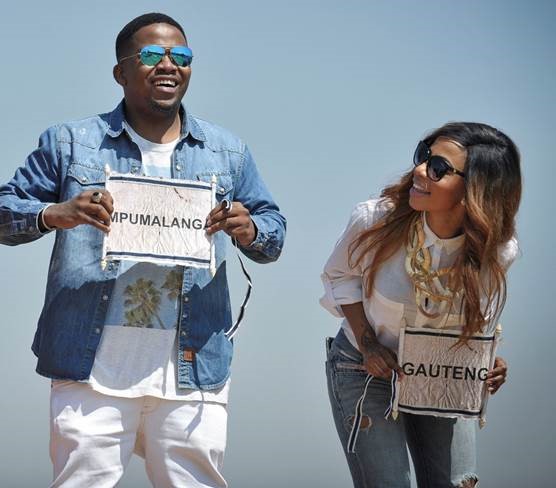 Team JR's most recent performance left fans in awe. 
Wow I am so moved by @JRafrika Mpumalanga choir performance singing Sarafina song that was great #clashofthechoirs 🙏

— #Wamuhle (@AndyboiSA) March 27, 2016
Wow! best song arrangement, captured the emotions, strong vocals, that was my best performance! Big up JR #clashofthechoirs #MzansiCOTC

— Ikanyeng D. Seipone (@SeiponeDoll) March 27, 2016
#TeamJR have been meticulous in their preparation from after the first show. Well done General @JRafrika. #ClashoftheChoirs

— Endemol Shine Africa (@EndemolShineAfr) March 27, 2016
#teamJr killing it no gimmicks pure singing!! they consistent #clashofthechoirs

— Nono (@TumieSellwe) March 27, 2016
Kelly Khumalo's team has received mixed reviews from viewers.
There have been viewers who feel that some of the judges have been biased towards Kelly Khumalo's team.
#clashofthechoirs the judges (in particular Anele and Rebecca) are so biased and desperate to have a female winning this season. Merits!!!!

— Zozo240811 (@zozo2408111) March 27, 2016
Rebecca is more of a campaigner for Kelly than an objective judge for the competition. #ClashOfTheChoirs

— Nelvis Qekema (@Nelvis_Qekema) March 27, 2016
#Clashofthechoirs oh now the truth comes out, Kelly was put through to the finale to be the first lady to win clashofthechoirs

— Thandeka Jwambi (@Pjwambi) March 27, 2016
However, it would be unfair to claim that Team Kelly hardly executes great performances on the show as the choir has had some praise worthy moments. 
Here's what Kelly had to say about her choir making it to the final round of the season, and why people should vote for her team.
"People should vote for us because we've shown strength, focus, resistance, but most of all talent, creativity and honesty through the music. For me, winning would mean that I've grown as a musician and have elevated my craft to the next level."
JR encouraged viewers to not vote for him, but to vote for his hard working team.
"People shouldn't vote for JR, they should vote for these hardworking guys and girls, who came to Jo'burg from small towns, were ridiculed and never taken seriously until they proved what a dream mixed with dedication to their goals can do. An example not only for them but for every person with the hunger to fill a void, with a feeling of personal accomplishment." 
So who will be victorious, Team JR or Team Kelly?
Vote for Team JR or Team Kelly now via: SMS on 33405 – viewers can vote up to 100 times per person using the words 'Team Kelly' or 'Team JR'; or via WeChat on the official Mzansi Magic account, also limited to 100 times per person.
Voting lines opened at 19:00 on Sunday, and close at 22:00 sharp on Thursday.