Controversial afro-pop singer Kelly Khumalo and her sister Zandile returned to court on Thursday to face their face for the assault charges laid against them by the wife of Orlando Pirates goalkeeper, Senzo Meyiwa.
The case was, however, postponed because the Khumalo sisters have appointed a new lawyer.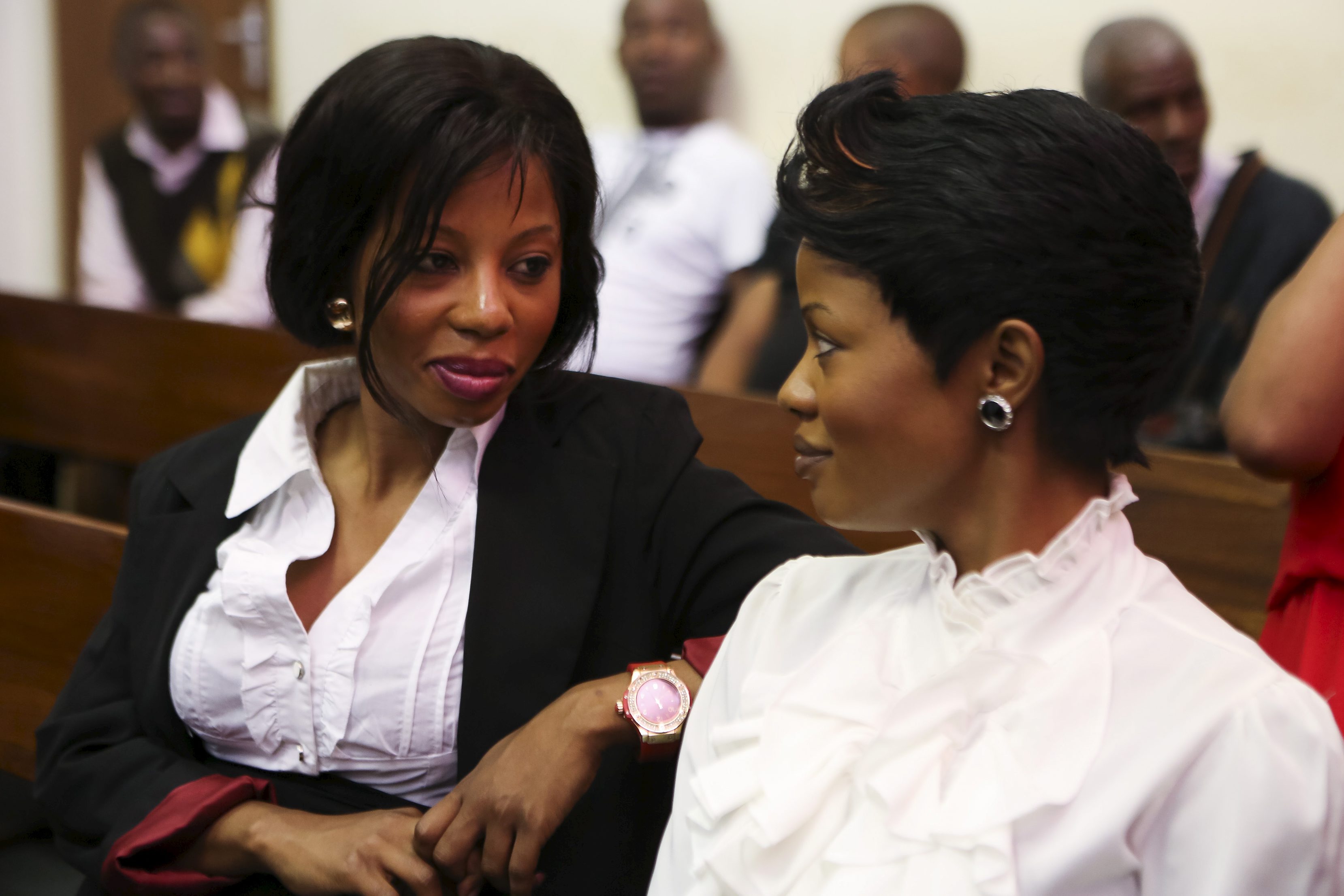 According to the Daily Sun, prosecution has been delayed due to a request by lawyer, Victor Nkhwashu, to be allowed some time to "familiarise himself with the case docket".
Investigation into the incident that led to the charges has been concluded, with the state revealing that it's ready to prosecute the Khumalo sisters for an alleged altercation with Meyiwa's wife, Mandisa. The incident took place close to a major Jo'burg highway.
The court case has been postponed until 25 November.
When Kelly Khumalo appeared in an episode of All-Access Mzansi with Dineo Ranaka, everything seemed ok with the songbird as she was in high spirits while enjoying a day out at Goldreef City.  It has been a rough two years for her as she also had to experience the father of her child - Kwaito Star Molemo "Jub Jub" Maarohanye - receive a 25 year sentence in jail after murdering a group of school kids during an illegal drag race with a friend.
Let's see how the events unfold with the new lawyer that's been appointed by Khumalo It's becoming increasingly disheartening to find singers like Kelly Khumalo making the front page for scandals and controversy rather than their remarkable voices.
Do you think a new lawyer will help Kelly Khumalo, or has her fate already been sealed? Leave us your thoughts in the comments below!