This is absolutely cute, Muvhango actor and hunk Lesley Musina gave a shoutout to Khumbul'ekhaya presenter Andile Gaelesiwe, whom he is rumoured to be dating.
Lesley and Andile usually shy away from bringing any kind of attention towards their love lives and would rather the media speak about their careers.
However, Lesley surprised us by posting this gorgeous picture of Andile dressed in a beautiful Tshivenda Regalia
"Look out for this gorgeous woman, clared in Tshivenda regalia on your screens, soon. Big up to the producers of Khumbul'ekhaya for suggesting she wears this Tshivenda designer garb." He captioned the picture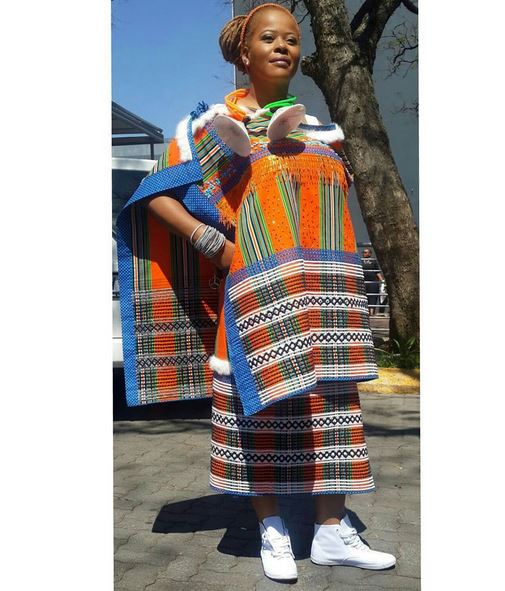 Lesley also mentioned that it's Andile's birthday this weekend and we have a feeling that this quintessential gentleman is going to spoil her rotten.
In our recent interview with Lesley, we had asked him why he thinks the media was so fixated with his love life?
"Any relationship of people that are in the spotlight would always have the public's interest."
Wishing Andile an early happy birthday and she looks absolutely amazing in this outfit, don't you guys agree?
Credit image: Facebook