For a while now, Nomzamo Mbatha and Maps Maponyane have had us wondering if they're an item or not.
The besties, who are constantly supporting each other, just refuse to confirm what we might already know about their relationship. They're totally dating, right? 
Although they've never admitted to being an item, they are not afraid to show each other off on social media. Maps recently took to his Instagram page to dedicate a beautiful message to his "buddy".
READ: That Maps and Nomzamo kinda love
He wrote: "Two years ago today we met and we hit it off, we hit it off really well. We've listened to challenged each other, we've learned a lot from each other, we've left each other in stitches, we've shared a bit too much information with each other."
He added that they've consoled and annoyed each other. Must be very nice!
Maps continued: "We've cheered and we've jeered each other; either way we've been there for each other, and 'each' moment wouldn't be as memorable without the 'other'. Thank You Buddy @nomzamo_m." 
READ: The curious case of Maps Maponyane and Nomzamo Mbatha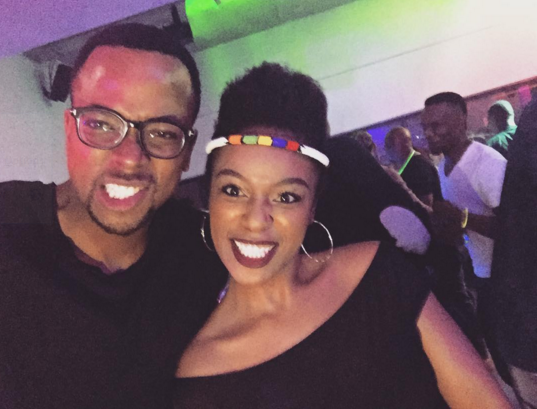 Uhm... that's a bit too sweet, for a buddy, right? They must have the most amazing friendship in the world!
The Isibaya and Umlilo actress left a comment. She thanked him for being there for her highs and lows and accepting her "flaws and all". 
She described him as "one of the most incredible" human beings she's ever met. Again, too sweet!
READ: Coincidence? Maps and Nomzamo in Italy together
"Thank you for being everything that is good and full of light. I really really really love annoying you and thank You for allowing me to! I hate it when you annoy me though... The greatest cheerleader and a cool ass guy! Thanks for the buddyship and all things nice."
Uhm... can they just come out with it already? PLEASE!
Image credit: Instagram