Part 1 of our exclusive interview with Nonhle Thema was an undeniable hit. We couldn't keep Part 2 away from you for too long. We'll end of your Monday with the gorgeous TV star chatting about her tricky endorsement adventure as well as her foray into the world of acting.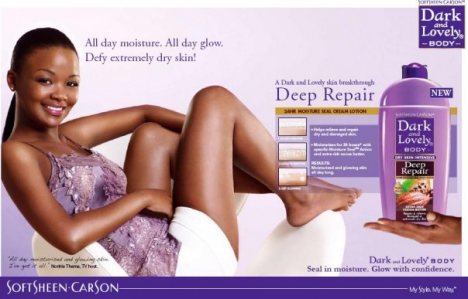 Not too long ago, you were the Dark n Lovely ambassador. Can you please tell us a little more about the experience and how it came about?
My Dark n Lovely endorsement was a dream come true and it all happened in the States again, this time in 2008. My agents called me up and they told me that Dark n Lovely was looking for a face but I was in LA that time, shooting O access. So I told them that I am in LA, and asked them to send pictures , and my agent told me that they don't want pictures, they want to meet that person and they've asked every girl in all over the country. I was told that if I didn't come in for an audition, I might miss out on the job- I had to pass it up.
4 Months later, I came back from the states and my agent told me that Dark n Lovely still wanted me- even though auditions were 4 months prior. They hadn't found the right girl and wanted Nonhle Thema in the flesh, no weave, no makeup. I met up with the bosses and it turned out they wanted me to endorse their body lotion. However, a few months down the line they contacted be and asked if I wanted to be their global ambassador for their hair products. They wanted me to be their face all over the world.
It's an important step in my life because that contract changed eveything in my life. It was the start of something I'd never gone through and I couldn't handle it, so I hate myself for it sometimes. However I'm grateful for the experience and all that I learned from it.

It was a difficult thing to go through, one that attracted some negative heat, but ultimately you got throuw it. Do negative comments still get to you these days?
Well I just brush that dirt off my shoulder [Literally does the Jay Z motion as she says this], negative comments don't do anything to me. I've elevated beyond that now. But when you're young it affects you. It affected me three years ago and that's when I had my melt down.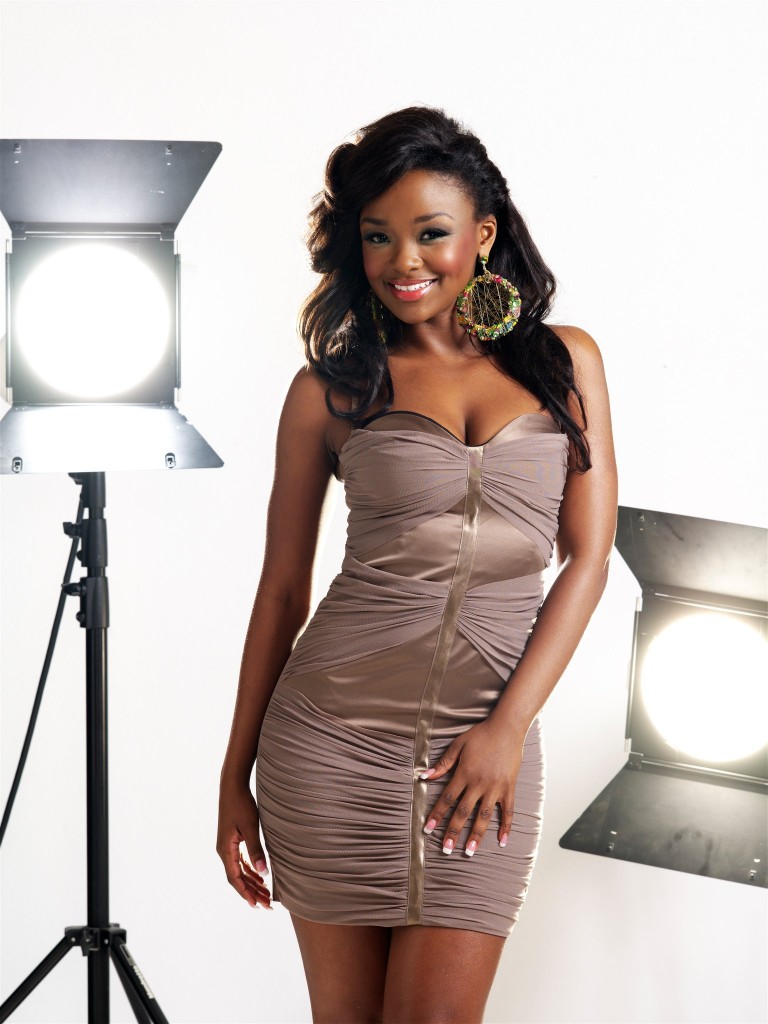 What inspires you in life?
My mother was my inspiration, I think I got into the trouble within the industry because, I wanted to please my mom and I wanted to be perfect. I wanted to be like her and I lost myself along the way, but she's been the purpose for everything I do. Along with that, I also just want to help other people. I started this business in a good mind and with a good heart. I just want to change people's lives, but with success people get jealous.
Since your mom is an actor, do you see yourself being an actor in future?
Yes – In fact I'm currently acting on Zabalaza, and my segment of the show is going to be airing on the 2nd of December this year. This is going to be one of my first major roles, and I'll be playing the girlfriend of the lead guy.
Acting is one beast- you've also been on our screens this year for your role on Reality Check, eTV's reality show. Please tell us more about that?
The production company approached us individually and I was pregnant by that time- so I asked them to wait for the birth, and they did- which I found lovely. In the mean time, they spoke to the ladies, Khanyi and Babalwa. After we were briefed, we all met up, and it was clear that we all had similar influence in the industry and the ability to grab headlines. So they wanted to show us a different light, like the bad girls gone good. I had just had a child when the show started and my mind set was different. Khanyi has grown and is now doing different things- we have all matured and we are more than what media has portrayed us to be. For all these years we've been selling papers and headlines for these people, but we want our fans to see that we are also human. We are mothers, we are compassionate and we are genuine.
Describe yourself in 5 words?
Feisty, fearless, loving, kind, helpful ambitious
What's playing in your car?
Chris Brown, 2 Pac, Jub Jub, I'll be getting Ciara's album.
Are you excited to see Nonhle Thema on Zabalaza? Leave us your thoughts in the comments section below.