Poppy Ntshongwana doesn't think Sizwe Dhlomo is an amazing boyfriend.
The former 5FM presenter was on Gareth Cliff's show on CliffCentral recently and, when asked if she's Sizwe's ex, she said: "yeah, unfortunately." 
She told Gareth that the MTV Base VJ is "likable if you don't date him". When asked if it didn't end well, Poppy replied: "Look, I'm glad it's just over."  
Are they still friends? Poppy explained: "We have this chat group. So like, Sizwe and I were friends before we dated. So now Khaya Dlanga is in the group, so is my friend Xolisa and so is Anele... Sizwe and I are obviously exes, and we spend half our time fighting on this group and everyone's like 'can the two of you please not?' Like it's so weird. You know when someone is your ex, anything they say pisses you off. Even when Sizwe is not talking to me I get offended..." 
She added: "He's a very, very smart guy, I'll give him that, I just don't think he's an amazing boyfriend."  
Speaking about her other ex, DJ Milkshake, Poppy said he's one of her best friends. "You know when you like, just date someone and you're just like 'actually, you're a great person. He's still a nice person..."  
It looks like Poppy has found her happy ending.
She's currently in a relationship and she's very happy. "It's as serious as, he's the first guy that's met my parents, ever."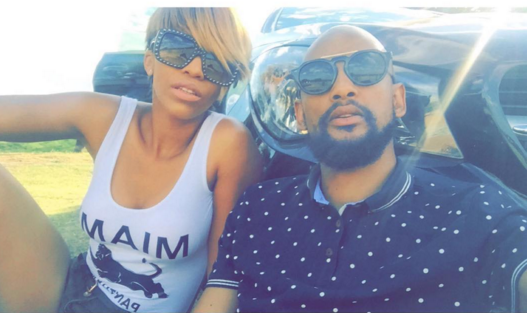 She described him as "cool, calm and collected". Oh, and he looks like Common. He sounds like a great catch!  
Image credit: Instagram