A rush of nostalgia was felt last night as the Top 5 SA Idols contestants serenaded us with their favorite 90's R&B songs. It was the first week where contestants would be singing 2 songs instead of one, and the second half of the night was filled with the Idols contestants' choice of songs from the 00s (Naughties)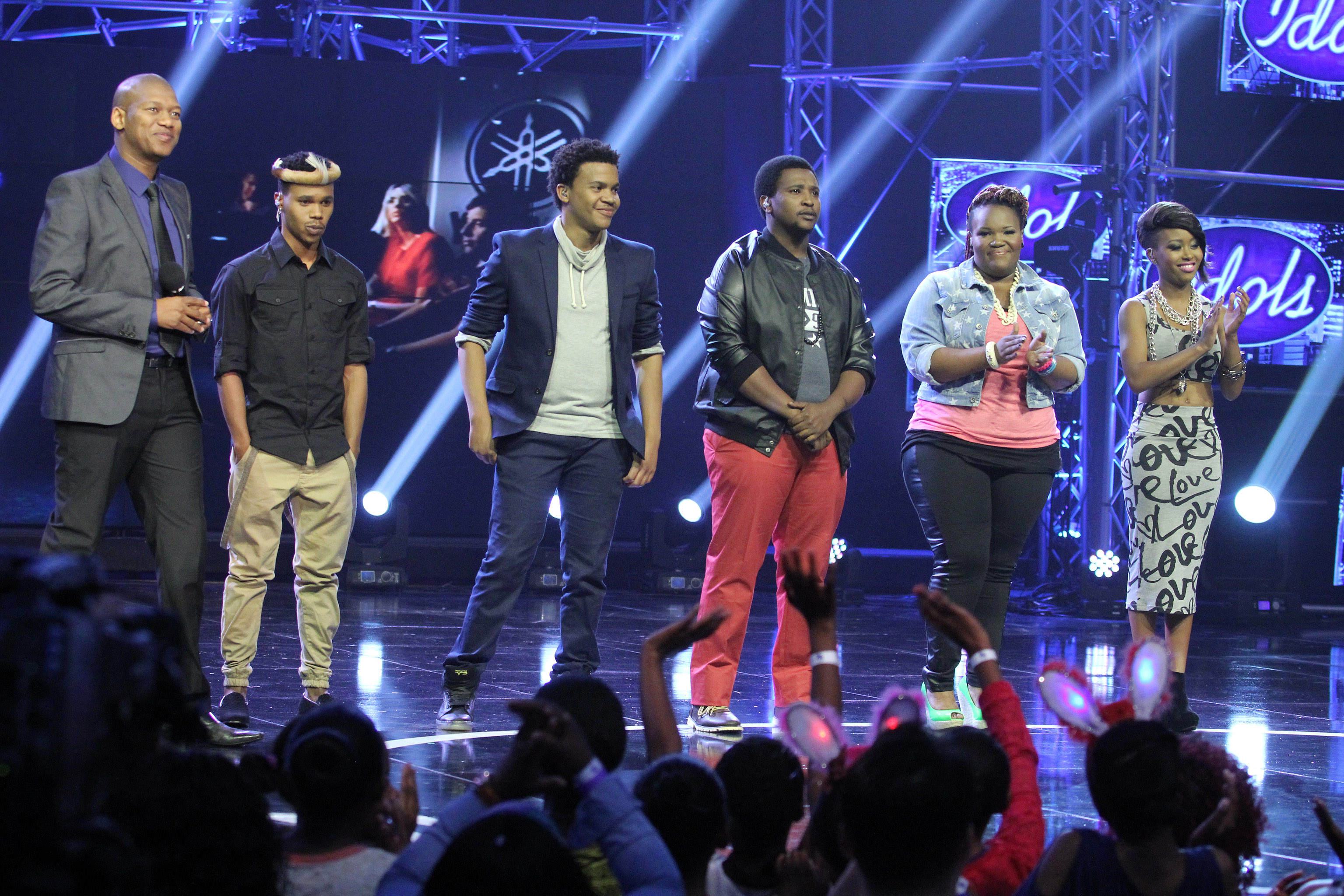 First up was "Teddy-bear" Musa who took us back to the bald and leather wearing days of R-kelly with his rendition of "Bump n Grind".   But what really had the whole of South Africa and members of the audience in goose bumps was when the lovable guy showed off his vocal bravado with a breath-taking performance of Dave Hollister's "I can't stay".  Not one audience member was sitting down as he hit those high notes causing an eruption of euphoria all around.  Musa was comfortable and totally in his elements, he's mostly known as that humble big guy but last night's performance we witness a different side of Musa, a reassured yet egotistical Musa who inter-acted with the crowd the best way he knew how – by swooning us with that melodic voice.
Another contestant that surprised us was  the charmer himself, Brenden. The crooner heated up the stage with his version of Usher's "Nice & Slow".  We saw a naughty side of Brendan as he sensually gyrated his pelvis towards a group of ladies in the crowd and unexpectedly pulled on stage a beautiful girl with whom he slow danced for a brief moment.  Unathi was caught fanning herself at the judge's podium. Clearly she was impressed with the hot and sexy performance.
The competition got more hectic as Bunny showed off her versatility when she performed two songs that were the complete opposite of what the Punk-rock chick is about.  Her versatile and strategic song choice won the approval of all three judges, hitting us with her first performance of "You got to show me love" and then startling us with Simphiwe Dana's hit single "Ndi ready"
It was a tough challenge for the contestants, as the first week of 2 songs usually is, but the top 5 al rose to the challenge- so much so, that it will be difficult to predict who will be going home this week. We're going to make a bold prediction here and predict that the judges will be using the first of their "saves" this week. On who? We'll find out tomorrow night! 
Who did you think was the best performer last night? Let us know in the comments section below.