MTV Base's newest VJ Sandile Ntshingila is very much the new kid on the block. It's always a breath of fresh air when new talent is introduced into our local entertainment industry. When that talent is mixed with charm, humility and a great amount of respect for industry peers, veterans and for everybody in general, you cannot help but sit back and admire the blossoming career that awaits him. We sent our reporter, Zee, to Sandton City to hang out with Sandile.
The new talent we're referring to is non-other than .  I arrive five minutes late for our scheduled interview but the former I.T student and basketball player didn't seem too perturbed about my tardiness.  The man was as chilled as the ice tea he had ordered for the both of us (now that is what we call a very thoughtful young fella).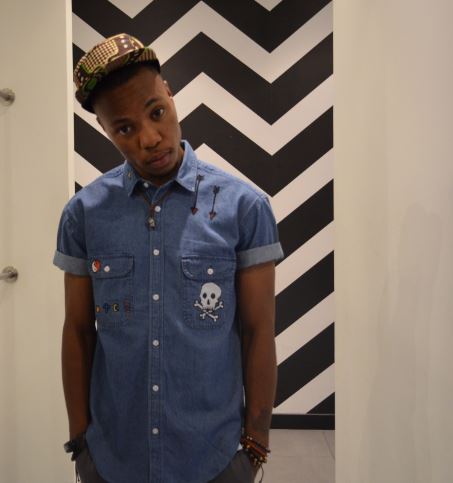 The meet up between Sandile and I was like a mini "sneaker buddy" reunion, from the get go compliments were exchanged on the impeccable taste of sneaker style we both had chosen for the day. Sandile a Nike fan sported a pair of fresh Nike high tops whilst I decided to take the Jordan Spizike route - It was quite the co-incidence that both pairs were high-tops.
Disclaimer: And no we hadn't contacted each other before this interview to find out what sneaker the other would be sporting on the day - in case you were wondering.
We got down to the nitty gritty of things and asked if his new title of being the face of MTV Base had really sunk in as yet.
"To be honest with you nothing had sunk in until my last link during the recording of my first show.  Everything was going pretty well until those few last minutes.   I took a moment and scanned the studio and the MTV Base crew I was with and right there and then everything just sunk in, I choked a little there.  Funny enough even the crew was a bit perplexed at my last minute hiccup but it was really just me taking in the moment and appreciating the opportunity I've been given."
Apart from the extraordinary MTV Base VJ title Sandile also walked away with the stylish Citroen DS3 Cabrio I couldn't help but ask if he had already taken his new beauty for a spin around town.  His eyes lit up a little as he excitedly rubbed his hands together like the infamous rapper Birdman.
"We're currently sorting out the paper work and after that it's all systems go.  A lot of folk might not believe this but I'm really going to miss riding in a taxi, so many memories and hilarious moments are created during taxi rides.  Whereas when you're in your own car it's just you and the steering wheel but nonetheless I'm excited about my new ride."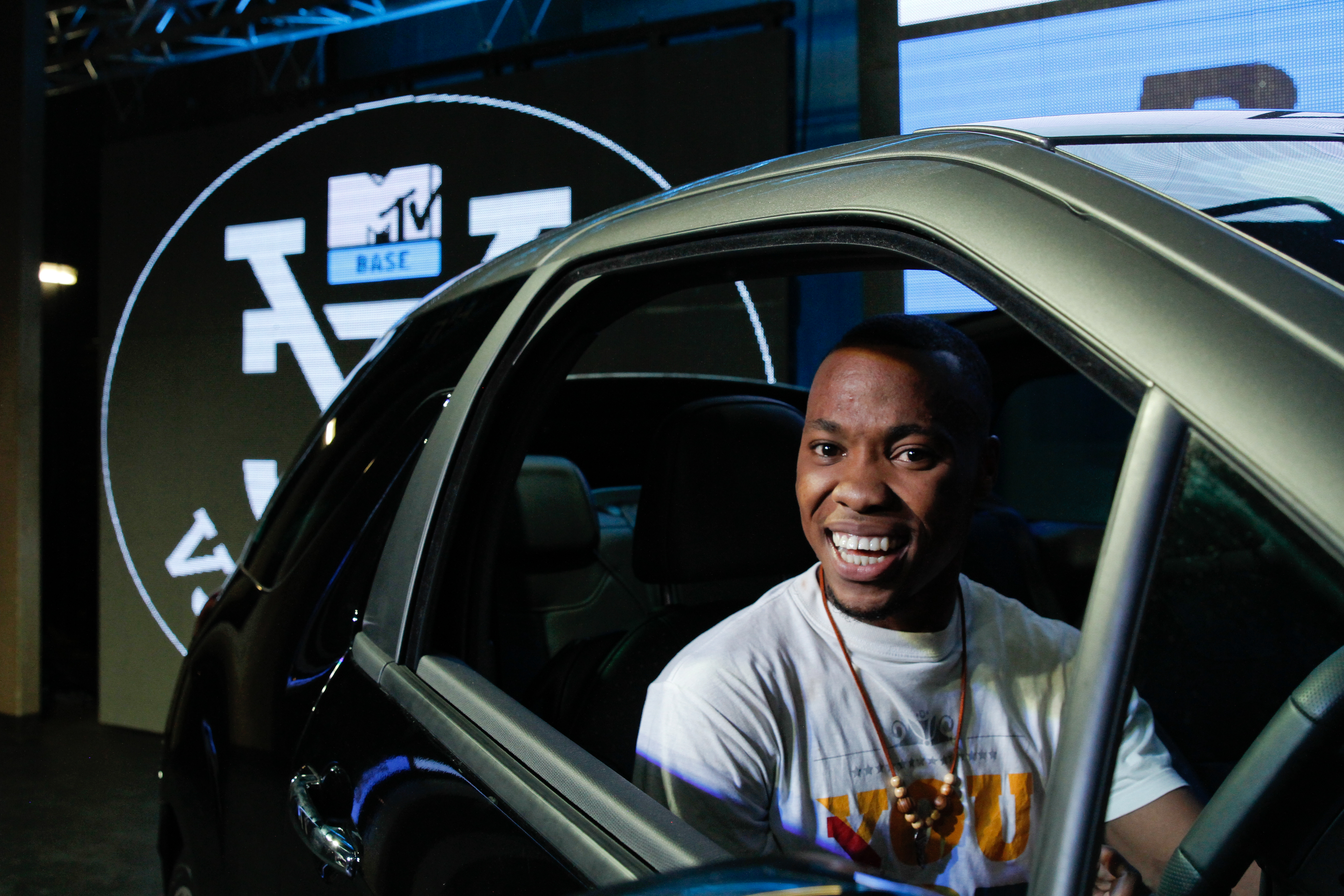 It was about that time that Sandile took me on a History sneaker lesson.   As we walked through Sandton City one couldn't help but notice the short glances at Sandile from the public, faces that read "Hey that's guy who won MTV Base VJ Search" or "That guy looks really familiar".
Some even made it a point to approach and let Sandile know how many countless times they voted for him to win.  Sandile showed nothing but humility and respect.
"You can't help but stop and appreciate all the love you get man, it's the people that put me here and I'll be forever grateful for their support." He said as handshakes and hugs were exchanged between him and his supporters.
Hopping from the Nike store, to Sports Scene and lastly Shesha I realized that Sandile is definitely a member of the "We Love Nike" crew there is no convincing him otherwise. I wished people could've seen how his entire face lit up as he laid his eyes on a pair of Lebron 11 sneakers – that was priceless. 
"I hang out with guys like Kabelo 'Fratpacker' Moremi so it's important that I know my sneaker background." 
I also witnessed a glimpse of his big brother love peering out as he mentioned how he plans on taking his little brother out for some sneaker retail therapy soon.  
What also caught me off-guard was his love for babies at some point he even requested to hold a strangers baby, the little infant and Sandile hit it off immediately smiles and giggles were the order of the day.  If fatherhood were to knock on his door right now we're sure Sandile would be the happiest man alive.
Our sneaker tour was done and we decided to pop on over to Top Shop for a brief impromptu styling from stylist and ZAlebs writer Nicole Faria Samuels. The MTV Base VJ felt at home as he changed from one outfit to another dressed in the best denim threads and leather jacket a young man could ask for.  
In this raw footage of the interview Sandile briefly gives us his thoughts on quick style hook up:
Hanging out with Sandile we foresee great successs and a long lasting career infront and behind the camera lense.  With his tenacity and value for respect and humility there is no doubt that Sandile is in it for the long run.
Make sure you catch Sandile Ntshingila on The Official SA Top 10 from Thursday the 31st of October at 18:00pm