Well, what do you know? It seems as if South Africa's entertainers are determined to double up as musicians too. Last month it was Nomuzi Mabena who ventured into the industry, but today it's the turn of Terry Pheto to surprise the country. Terry Pheto and Thembi Seete have combined to make up the ultimate TnT formula to blow us away. The ladies have just announced that they "secretly" joined forces to release Terry's new single titled Act Like You Know. Well, there's clearly no need to act like we don't know now, and who knew Terry could sing?
In sheer excitement, Thembi posted up the single cover:
"Exciting News. Finally my girl Terry Pheto and I have been working on a secret project. Her single #ActLikeYouKnow drops today." She said.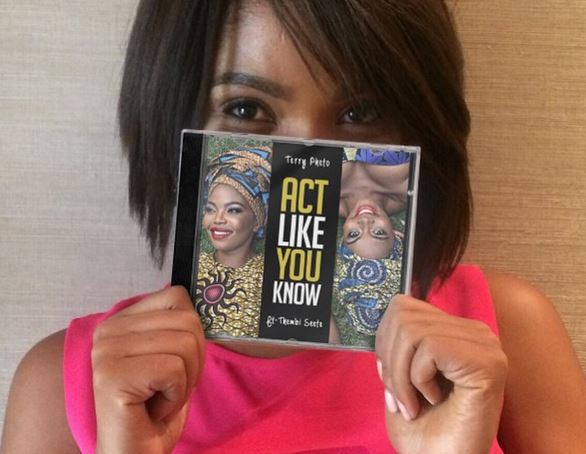 Just like many of us we were surprised that the Rockville actress could act, but wait! it is April fools after all so until we get some sort of link to this song we're not buying it!
However, if it is true Terry Pheto's new release isn't the only thing coming out this week. Riky Ricky also has his debut album dropping on Friday, if you're an avid supporter of Boss Zonke make sure you go out to support the man.