Another week goes by, and this week it is Selly and Natasha who face the prospect of waking up outside of the Big Brother Africa House. Malawi and Ghana viewers will be disappointed to have seen their housemates leave the house. As we do every week, Zalebs managed to catch up with the latest evictees to discuss their feelings upon leaving the house, future plans, and who they want to see win the show! Let's see what they had to say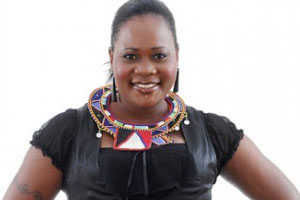 Natasha: You've found many ways to entertain Africa; Some of which included your controversial sexy dance moves in the shower. Did you do that to purely for entertainment or is this who you are even when the cameras are off?
If you call my mother right now she'll tell you that watch you saw on Big Brother is exactly who I am.  Singing and dancing is my thing and I'm never shy about it, I love being out there.
Natasha: during your Sunday diary you said that "sometimes your luck runs out" did you know you were leaving last night?
I had a feeling that I'd be evicted this week, I mean my name kept coming up 4 times for the past weeks so it was evident that my luck was running out.  I've kept no grudges Africa voted and its absolutely cool.
Natasha; there were rumours that you kept a vibrator in your bed whilst at the house, is this true? 
You know I'm the type of girl who prides herself in being faithful to her man, so when my man is not around or if I'm single I don't go around sleeping with many men, I'm a human being who has needs too and if there's no man to satisfy my needs I know I have my hands to do the job.  I respect myself and my body and if I have my hands or a sex toy why not? So yes I did keep a sex toy whilst at the house
Selly Opens Up about Sulu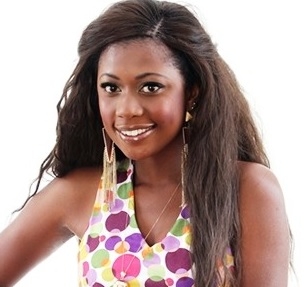 Selly: You seemed surprized that O'Neal put you on the chopping block and saved Elikem… you really didn't see that coming?
I wasn't really surprised, I saw it from the beginning O'Neal chose Elikem and that's that I can't be mad at him for choosing to save Elikem.
Selly; Do you ever regret having that massive fight with Sulu? Even though you've buried the hatchet? I have no regret we didn't fight it was just two parties expressing their views on a certain subject.  We tried making the relationship work but it was obvious we had nothing from the beginning but that discussion was exactly that a discussion and not really a fight.
You've also had a hard time in the Diamond house and felt that you were being attacked by everyone, what did you learn from your arguments with Nando and did that argument confirm that everyone was against you in the diamond house?
I don't think they were against me, I mean everyone has their opinion and yes I struggled with some of the issues and people in the house which did make me a bit insecure especially when it came to the house tasks, I know I didn't perform well in those but there was no reason for me to be attacked by the likes of Nando. But it's done and buried now, the people have voted and I'm fine with it.
Don't forget to follow us on Twitter and find us on Facebook!