In 2013, alongside the likes of Da Les Maggz gave us club bangers like Heaven and The Way,  flex his rapping skills as a featured artist but this time around Maggz informs ZAlebs that it's time he releases his own material after a three year hiatus.
Maggz is a guy from Soweto, it's where I grew up and it's where some of my stories come from when I rap. Maggz Is a guy who went to varsity but ended up pusuing music because it is and has always been my passion. I'm just a rapper and I love what I do.
You speak so fondly about your craft, tell us more about your journey in becoming a hip hop artist?
Well I discovered my love for Hip Hop during high school whilst studying at The School of Arts in Bloemfontein.  It was an art school but funny enough when I was in school I studied drama.
I wasn't studying music but I would always chill with music students. If we were not in class we were guaranteed to be in the music room playing around with the piano and making up songs. I also met Pro in my scholar days, his from Klipspruite and I'm from Pimville eventhough we were from differant hoods we always made time for each other and exchanged rap verses whenever we hanged around.
We both respected each other's style of rapping.  Fast forward to a couple of years later I begin performing more with him when his rap career blossomed. Seeing Pro succeed made me realise that I could also achieve my dream of becoming a Hip Hop artist and thats when I began taking my craft seriously, which lead to the release of my first  mixtape. 
I did quite a few mixtapes before releasing my album which featured the likes of Bongz (Bongani Fassie) and Thibo.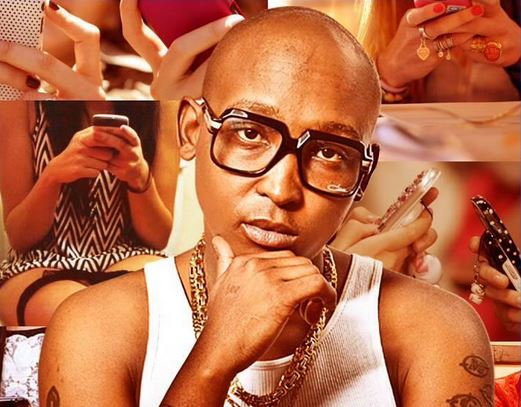 There was a point when we didn't hear music from you for a period of three years.  What happend?
I was going through some personal issues at the time but i
n 2013 I decided to do this music thing again, and properly this time around and so far it's been crazy.  I have been receiving so much love from my followers, It's such a gratifying feeling to know that there are still some people out there who appreciate my music.
Who has always inspired you to do music?
I draw inspiration from guys who are close to me, international acts and obviously seeing some of my friends succeed in this rap game. Back then the only Hip Hop acts who succeeded commercially was the likes of Skwatta Kamp and a few other rappers here and there so seeing Pro become the great Hip Hop artist that he is now was also a strong form of inspiration to me, his success made me realise that anything is possible.
How supportive is your family with your rap career?
One thing I love about my family is their patients, I love their patients.  My mother has been very supportive throughout my career, sometimes she even tells me about songs that have played on radio that she thinks I'd be interested in knowing about.  So that type of support and love I receive especially from my mom is very encouraging.
What was the motive behind your new single Change?
When I wrote Change it was after my three year hiatus. I had featured on many tracks with other artists but I never really had a song that I could call my own so I decided to go into the studio and pen down a song that would be true to how I was feeling at that moment and that's how Change came about.  The song also helped me deal with the loss of my cousin who I was very close to, Change is a song that's very dear to my heart.
That's why when I do my music I always think of him lately.  Normally when people are still around you don't get the chance to tell them how much you love and appreciate presents. So change is also a song that I'm saying to myself it's not the end and everything is ok , so if everything is not ok than it's not the end, so that song was for me just to inspire myself, so that's why people like the song because I'm being honest within the song.
How did your collaboration with AKA and Da Les come about when you guys created 'Heaven'?
Da Les and I  have been close friends for years so after doing a show together in Zimbabwe he invited me to his hotel room to listen to a track he'd been excited about all day. I went there heard the beat and I went absolutely crazy! He then told me that he was thinking of putting me and A.K.A on the same track. I agreed to the offer and when we landed in Johannesburg we met with A.K.A, headed of to the studio and after a couple of drinks we went inside the booth and created the hit that is Heaven.