It's been a while since we crushed on someone in the entertainment circuit; we've had the likes of Naomi K, Precious Kofi, Cyprian Ndlovu and Sipho Masebe grace our ZAlebrity crush wall of fame. There hasn't been anyone who has really caught our attention as of late, however a few weeks back whilst gallivanting in the streets of Braamfontein we spotted one cutie who completely went over our heads, especially since he's been in the entertainment circuit for a while now. We've seen his face make an appearance on Consol Glass adverts and he occasionally appears as a guest presenter on Pop Bottle TV.  We're talking, of course about the scruffy looking yet handsome Eric Macheru.
We first got introduced to the Limpopo born actor and TV personality when he took part in the soccer reality show. Coca Cola Soccer-Kings (now we're not throwing shade towards him but we all know the guy won the show because of his looks and not of his soccer skills). Macheru is currently on Skeem Saam which was recently changed from a drama series to a soap opera.
We're crushing on Eric not only because of his looks but because he seems like a genuine guy. From across the table the soccer player-turned-actor really comes across as a great friend, umjita ogrand. We also stalked him a bit and to our surprise Eric is quite grounded, a characteristic we rarely get to see from guys in this industry even with his good looks and great talent.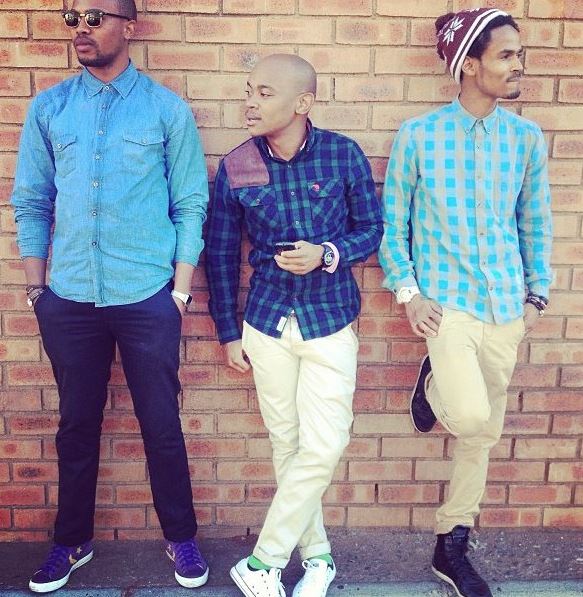 From the outside looking in, Eric doesn't really seem to be too caught up in his looks and if he is, he does a great job at hiding it. We also read an interview he once did and we think what ladies will mostly appreciate about him is his passion for a strong family support system. Ladies do we see a potential husband in Eric?
We also appreciate how Macheru has a strong head on his shoulders, you hardly see him all over the place partying or at events and if he is he's probably working behind the scenes which is something he's always been interested in. Thank goodness we no longer have to secretly stalk him on the internet as he's back on our TV screens with Skeem Saam every weekday at 6:30pm on SABC 1.