Minnie Dlamini not only slayed as the host of the 2015 PSL Awards, but she also showed us a thing or two on how to dress like a host of such a prestigious sporting event. Celebrity stylist, Francois Louw breaks down his fashion review of Minnie's outfits and how she absolutely could not do anything wrong with her outfit ensembles.
The yellow dress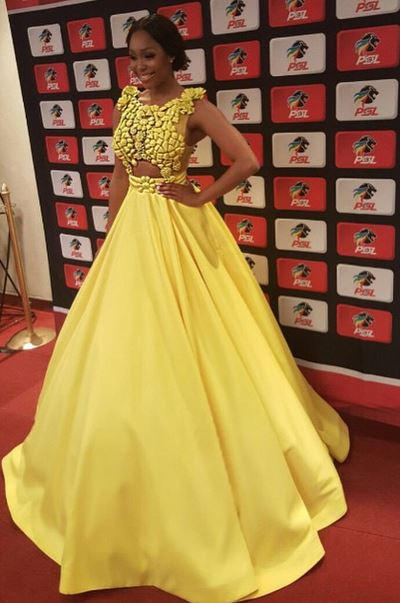 This gown made me feel like a proud South African and is the epitome of what a red carpet event gown should look like.
Take notes SA celebs. This is so far my favourite dress for 2015!
The bold statement yellow fabric with the beading on the top area gives it a true African feel not taking away the elegance of the look.
This yellow statement dress is a fantastic choice on an exotic African skin tone!
Minnie's green dress is a sign of a fantastic designer when you can see the woman's body is fully understood. This dress is so well fitted with a very difficult fabric to work with.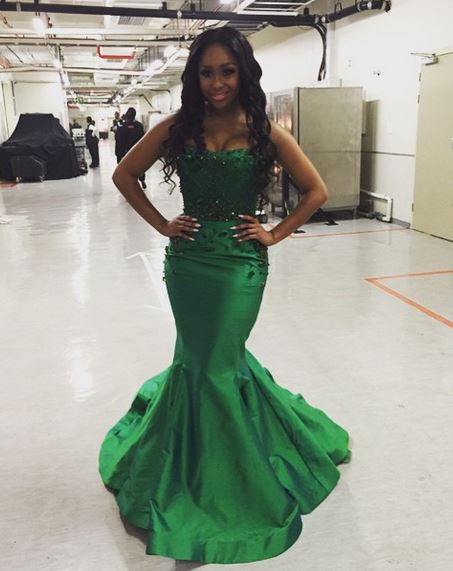 It is simply elegant and really accentuates the curves of her body without showing too much skin. And yes, emerald green with touches of black details is always a winner.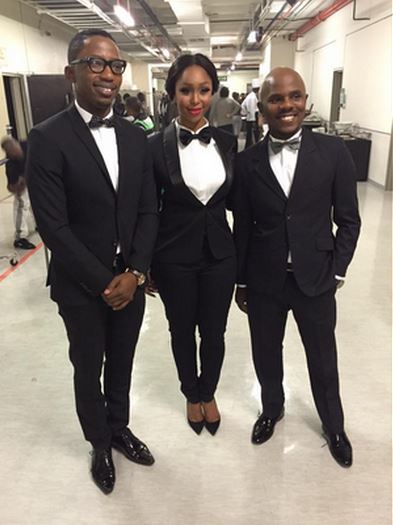 When women go for this somewhat very masculine look, it is extremely important that the suit must be tailored to 'death'. Otherwise, it will be an epic fail.
Minnie looks glamorous and very stylish in this men inspired tuxedo. Note the stunning shoes too!!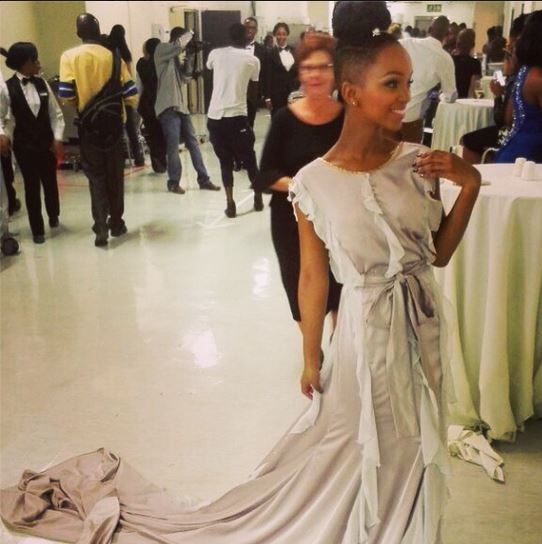 Although this dress has a beautiful concept and seems it has an amazing story from the artist who created it, I can't help but say that this was not a very successful outcome.
Nandi always looks amazing, but this dress however, did not match her playful, fun and loving personality.
Back to the drawing board, the dress should have been more fitted with a fabric that is a bit bulkier and stiff. The colour is not the best on African skin and can very easily make the skin look drained. Luckily Nandi's make-up is always flawless.