So, we have been hearing a lot about the movie Ayanda And The Mechanics, which was co-produced by Terry Phetho.
Before South Africa got to see the final product, the movie had already received international recognition when it received a jury prize at the Los Angeles Film Festival.
On Thursday, the movie finally premiered in our country when it opened the Durban International Film Festival at Suncoast Cinema.
The whole cast of the film and its producers were there, and they couldn't keep their excitement contained.
Amongst the chaos, ZAlebs managed to grab the woman of the moment and lead actor, Fulu Mogovhani, for a quick chat.
Congratulations on your first movie. Tell us how it all came about?
Thanks, I was not approached like any other artist, I am still a young artist in the country. I went through the audition process. Nthati Mosheshe had seen me once on set of Scandal and she called me up for auditions and they liked me.
And how did you juggle shooting the movie and your soapie?
It was not easy because I am on Scandal and there was a schedule problem, but they eventually moved production a month ahead so they could accommodate me.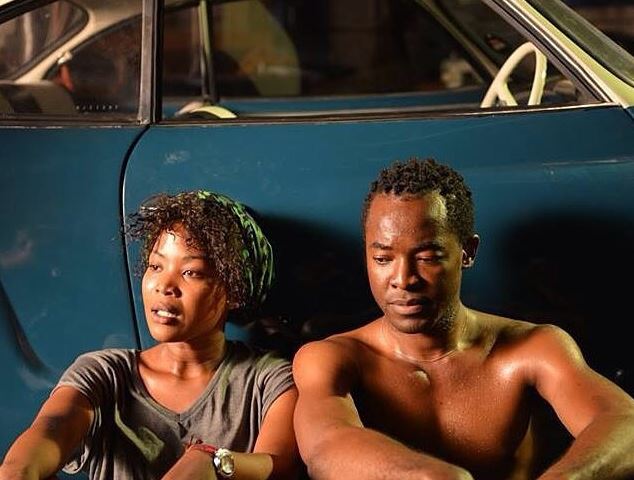 How do you think the public will react to the movie?
They have loved it (overseas), but I haven't really heard what people are saying in SA. We went to the LA Film Festival and the reception was amazing. Most importantly, we won a special jury prize and that for me is a reward because it means that the international audiences see us as competitor, and that they should acknowledge this industry, actors and the whole crew. I heard someone from the audience saying this is an international film yet we were trying to make it national, that compliment meant a lot.
Tell us a bit about your background in acting?
Well, I did math and science in high school, but later studied Musical Theatre at TUT because I love to sing. After I graduated, I did the Lion King in Hong Kong for a year and half then I came back and joined Scandal. Basically, Ayanda and the Mechanics is my first big gig.