When it was revealed that Lerato Kganyango had experienced a miscarriage with her first child, the radio & TV personality received an out pour of support from her followers. When the story came out, Lerato had requested some privacy in dealing with the loss as she was trying to deal with it in her own way.
As humans we all deal with pain differantly, some immerse themselves in their work whilst others prefer to remain silent for the duration of the pain.
Lerato has also remained silent, but in the early hours of Sunday morning she posted this heartfelt Instagram message about losing the child.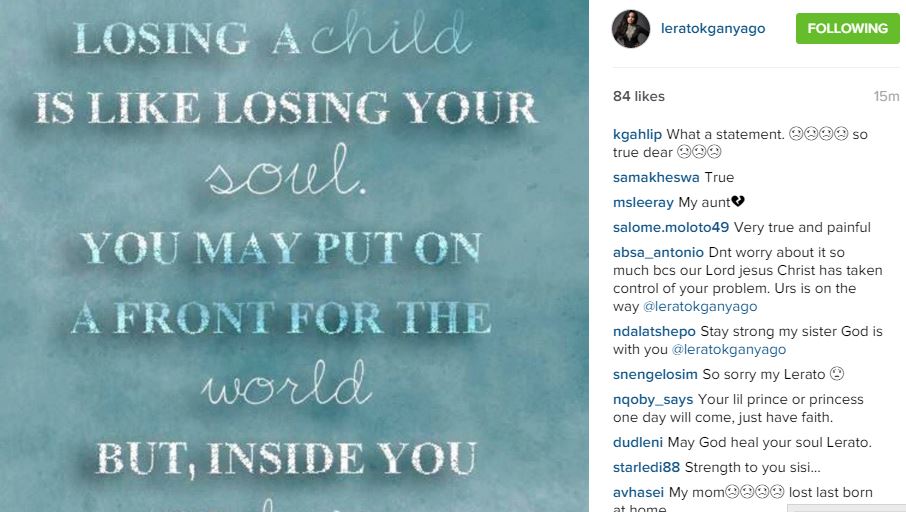 She then also took it to Twitter which lead to a few of her followers asking her if she was ok.

We wish Lerato nothing but strength as she tries to deal with her loss.
Image Credit: Instagram @LeratoKganyago