Home Affairs Minister Malusi Gigaba has accused his alleged mistress of developing an "unhealthy obsession" with his family.
He posted, then deleted, a statement on his Instagram account in response to Buhle Mkhize's very revealing open letter about their alleged affair.
Her tell-all letter, which went viral on Monday, claims the minister gave her a $20,000 cash gift, started seeing her in person behind his wife's back, and was in contact with her days before his wedding. 
But Malusi has brushed off the claims, saying he "regrets befriending a person who had sinister motives". 
"The defamation left me no option but to speak out and seek legal remedies to protect my loved one," he said in the post.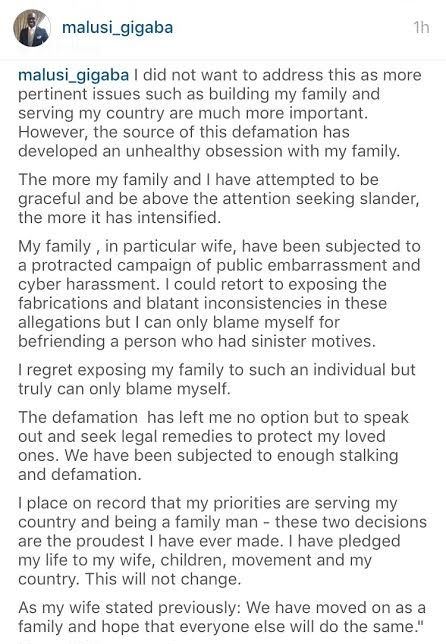 Mmm, we wonder how he will get out of this one! Buhle claims she has call logs to prove how serious their relationship was. 
Read: Shots fired! Mrs Gigaba's nasty Instagram fight
Buhle did not take his statement lying down and took to Instagram to let everyone know how she felt about his response.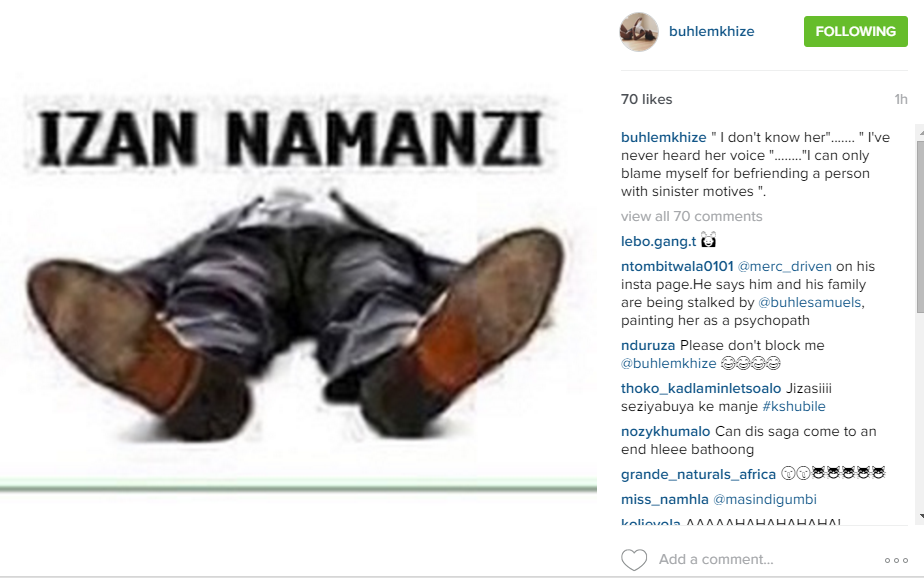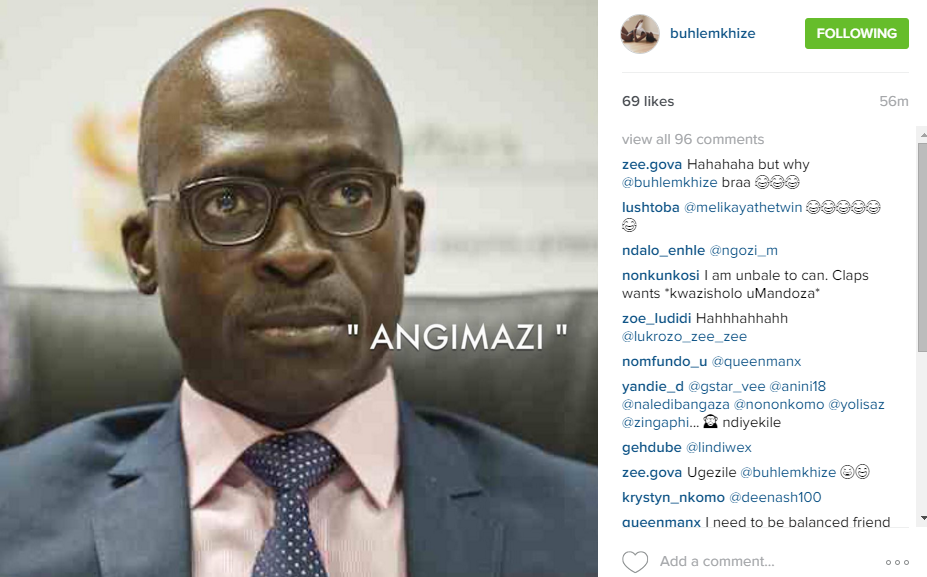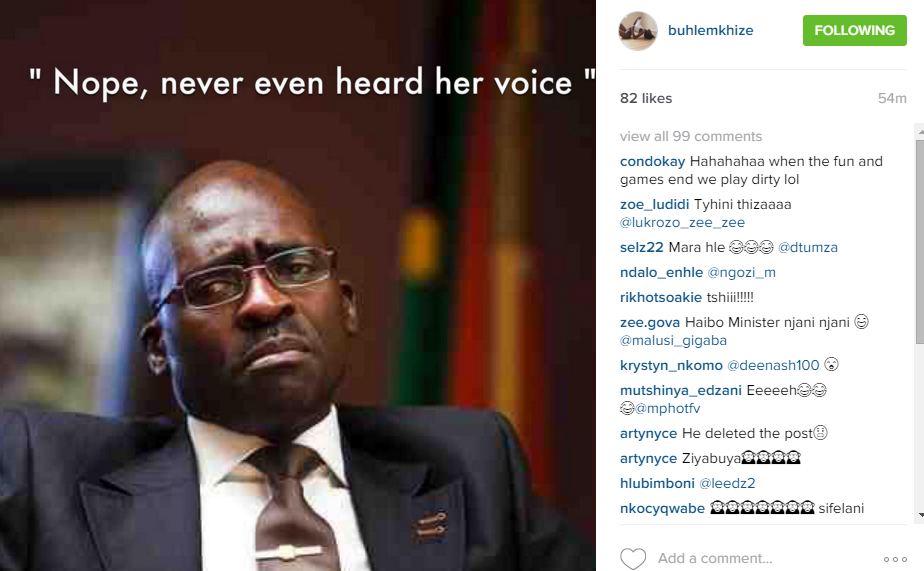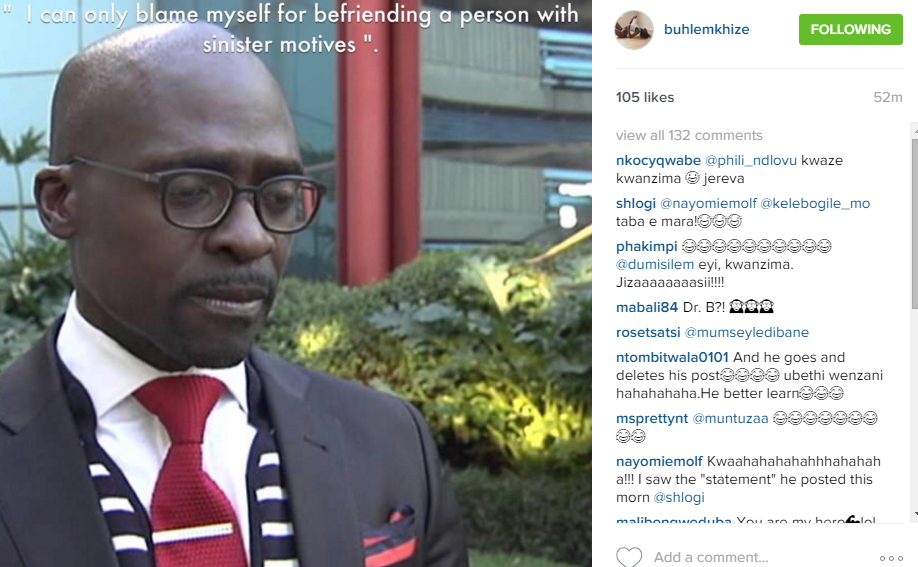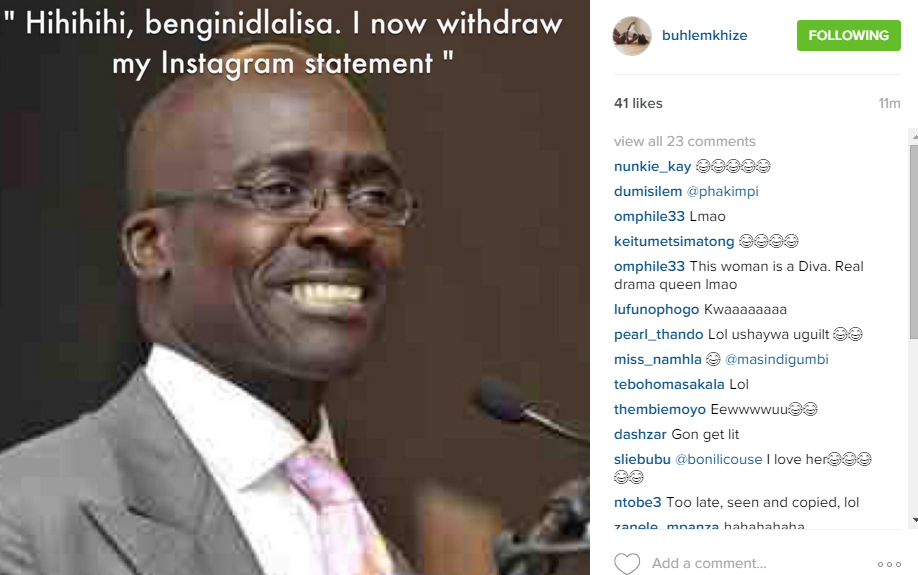 Norma Gigaba was all smiles a few hours after the story broke on Monday, but it seems all the affair drama is taking a toll on Mrs Gigabyte.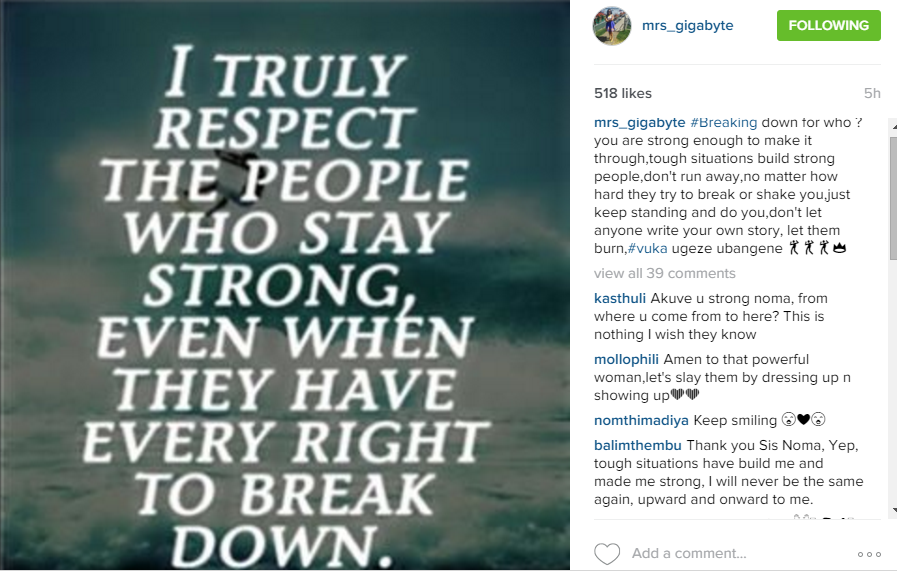 Eish, what next?
Image credit: Instagram/malusi_gigaba