Just when you thought your Saturday could actually turn out to be quite drama-free, Zelda La Grange decides to ruffle a few feathers with her rant on Twitter.
You'd think most people would be happy on a Saturday morning; not Zelda, she's pissed! If you look at Zelda's Twitter account at the moment, you will see a string of complaints from her, targeted at President Jacob Zuma.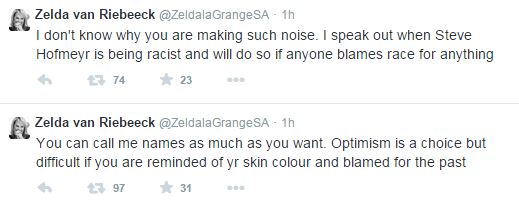 Clearly taken aback by Zelda's tweets some well-known Tweeters had a few choice words about the entire matter.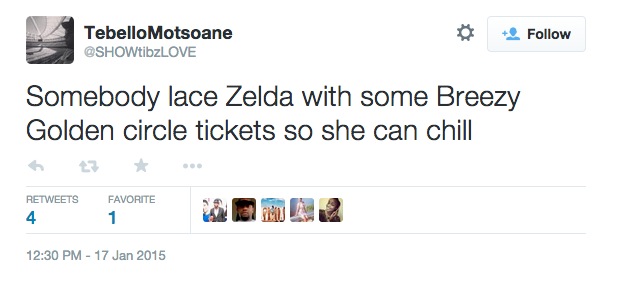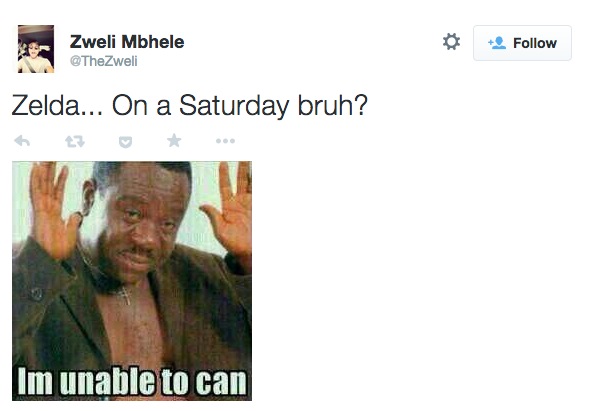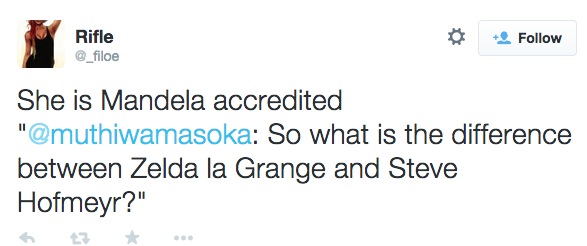 Zelda's comments have ensured that she stayed at the top of the trending list for the last two hours, but certainly not for the right reasons. The likes of radio personalities, Sizwe Dhlomo and Anele Mdoda weighed in too, while Khaya Dlanga had a few words for Zelda.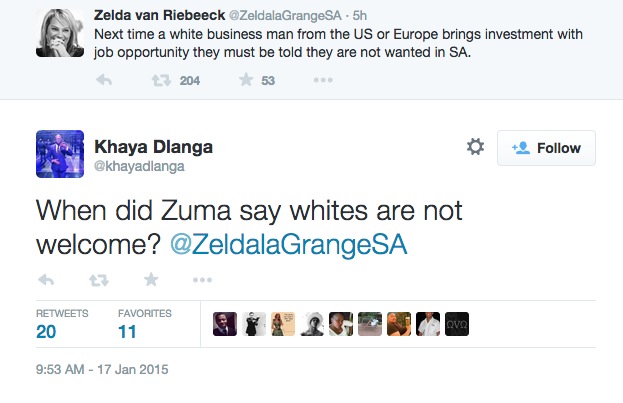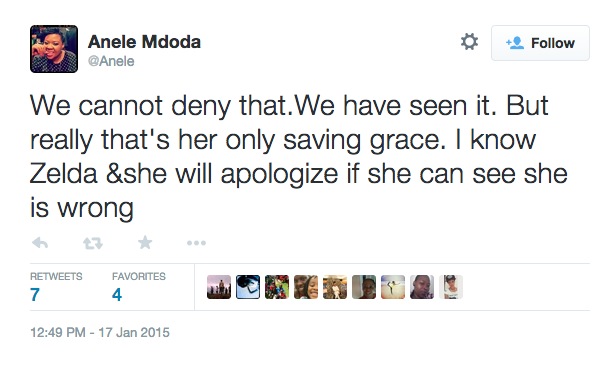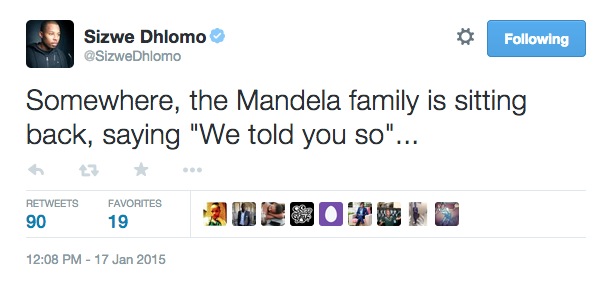 Eish, Zelda, why did you have to go SO HARD on social media? This is surely not going to end well for Ms La Grange. Still, she could always just say she was hacked. Right Joao Matthews?