Can we all just take a moment to acknowledge the fashion genius that is Gert-Johan Coetzee?
After watching the designer tease fans on twitter for days with a Magnum inspired dress, Coetzee has finally finished his masterpiece – and it looks almost edible.
Coetzee tweeted a picture of the dress with the caption, "This is what happens when GJC does a @MagnumSA inspired dress! #MakeMyMagnumSA #gold #coutureoverdose."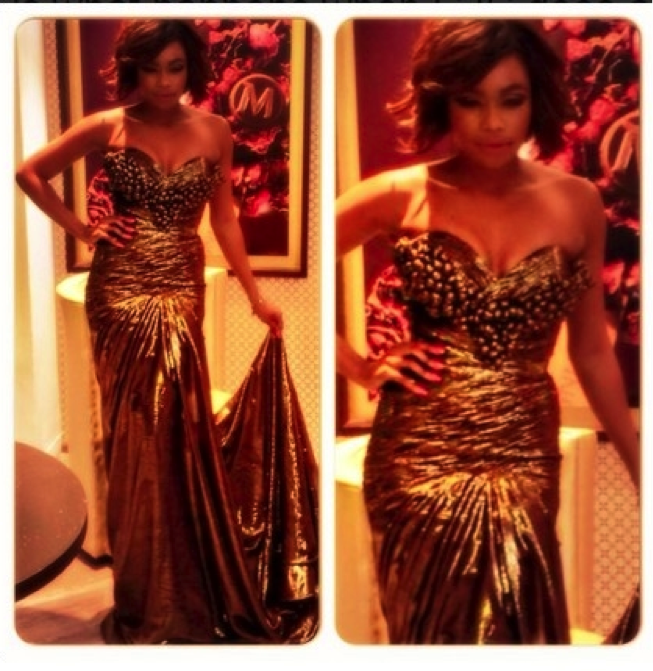 And who better to model such a creation that our very own Queen B.
The dress has been created for the opening of the Magnum Pleasure store on 1 November at The Zone in Rosebank. The store, which has been opened in celebration of Magnums 25th birthday, will showcase fashion shows, jewellery displays and VIP event hosted by celebrities. The Magnum Pleasure store, which has will be open for 8 weeks only.