There have been a lot of negative reports about Nomzamo Mbatha and Jessica Nkosi. The Isibaya co-stars, who seemed to be quite close at one point, are reportedly not seeing eye to eye anymore. It was reported that the two were fighting over singer Khaya Mthethwa. 
Speaking about the alleged feud, Jessica said on Katch it with Khanyi: "Uhm... I decided to not entertain it. I'm just like 'listen... like, stop. Go find somebody else to pick on'. I'm not here for that. I didn't study drama with them in mind, you know. I studied drama and perfomance with my acting in mind. Come to me and speak about my acting, we'll have a beautiful conversation."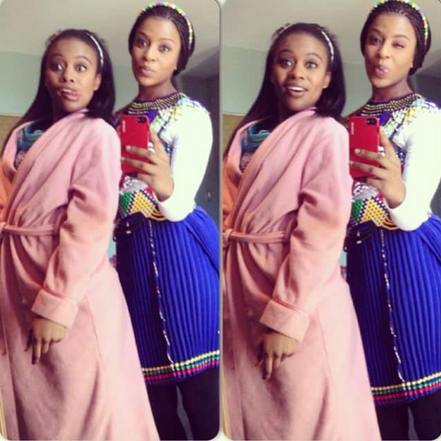 When asked if the media had caused a rift between her and Nomzamo, Jessica told Khanyi: "For me, yes we are cool. People must just leave us alone."
Oh, in case you're wondering, Jessica told Khanyi that she's not seeing anyone at the moment. "I don't have time to date," she said.
Hmmm... we wonder if things have changed since the time of the interview? 
Image credit: Gallo Images/Twitter