It's been a while since we heard from local rapper JR. I was beginning to think he had been scared away by all the new talent in the South African rap game. For some reason, when I think about JR, all I want to say is, "make the circle bigger!" – A line I haven't heard anyone say since 2010, by the way. A new single from the rapper has been long overdue; thankfully it's on the way. JR had this to say on his Twitter account.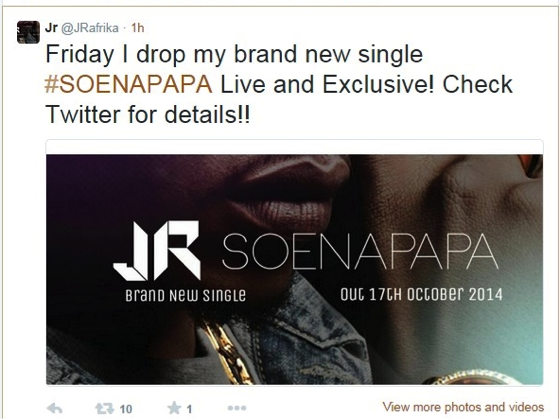 Judging by the name of the song, I'd say it's going to be something similar to hits such as Show Dem and possibly even K.O's Caracara. It's a tough time for JR (or anyone for that matter) to be dropping new music with the likes of AKA, K.O and Khuli Chana practically taking over at the moment. Not that it's a completion or anything. Oh who am I kidding, it's definitely a competition.
Here's hoping JR, who once owned a slice of the rap game, can show these youngsters how it's done. "Show dem JR, show dem"!