This past week ZAlebs made its way to the Urban Brew Studios to interview three of its most prevalent cast members Rosie Motene, Nonhle Thema and Mpho Molepo. As Zabalaza enters a new era with new characters a new era with a handful of new characters we thought to ourselves, what better way to spend our morning than on the Zabalaza set with these actors.
We first tackled the morning with actress Rosie Motene, who plays the role of Victoria Ndou an immoral yet powerful cougar who is struggling to meet the needs of her son Victor.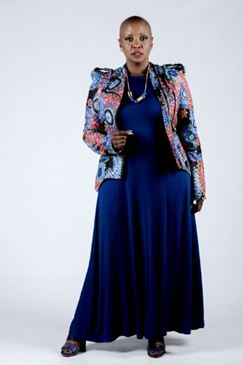 In the past couple of weeks, we've seen several new dramas make their way to South African television. We asked Rosie what her thoughts were on where SA television is going and if she considers the new shows healthy competition for Zabalaza.
"I think the new season of TV making is setting another bar. I love that we're now going back to telling stories, for example, Zabalaza has fully immersed itself in not only focusing on storylines but it's also focusing on characters, it's focusing on camera choices as opposed to just learning lines, getting on set and then that's it. What I loved about shooting Zabalaza is that you're given the space to have that pregnant pause. You're given that space to question whether your character would do that. You're given the type of freedom you expect when you theatre or film and those elements are being adapted to television which is really cool."
Rosie also advised us to keep an eye on the dashing Bohang Mokoe who plays her son Victor on the show:
"Bohang is bringing that sense of professionalism that a lot of actors over the past couple of years have lacked and he's yearning to learn and understand not only his character but the industry too. I've done a lot of acting workshops with him and his determination to improve his craft is amazing."
We then sat down with Nonhle Thema who plays the character of Kgomotso, a child of royalty who ran away from home and fell pregnant from a man who has no love left for her. We asked Nonhle to give us three reasons as to why the public loves her Kgomotso character so much.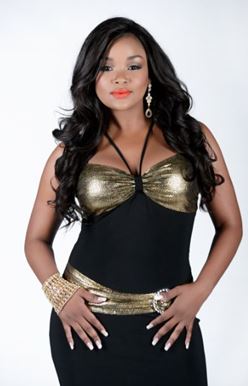 "I don't have three reasons, but I would say that she's a realistic character and the reason why people enjoy watching my character specifically, is because KG is a reflection of every girl not only in the townships but in the world. A situation where you find a girl who loves a guy who doesn't really love her, and she falls pregnant thinking that having a baby will keep the guy. See, this is what I love about Zabalaza, it reflects on what an everyday human being goes through in this journey we call life."
Nonhle also spoke passionately about how she tackles the Zabalaza script which is filled with attention-grabbing dialogues and monologues:
"I watch a lot of movies and study how other actors work, and through that I get inspired at how they take time to get into that character, from reading the script thoroughly and understanding the character. I also think it's helped me to understand the dynamics of that particular character also bringing in my element of how I want to reflect the story and the journey of Kgomotso."
Mpho Molepo who plays the character of Mthunzi shares his exact sentiments with Nonhle in terms of his own character and how the character has taught him to live a better life and value having a strong family support base.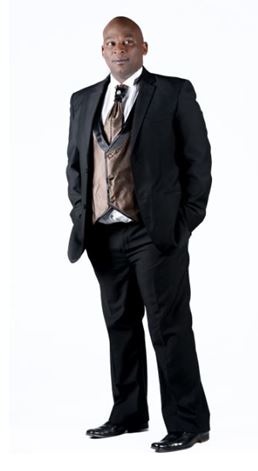 "There are a lot of qualities that I share with Mthunzi. Firstly, he's a humble guy which is what I am and he loves his wife and that's the situation with me too. We definitely have a lot in common, even though, sometimes he responds to situations in manners that I wouldn't necessarily respond to there's a lot we have in common. But the fact that his an ideal man who is passionate about building and supporting his family resonates with me, to a certain level I share his family values."
Mpho also expressed great excitement for the future of television and all the new soapies that are making their way onto our television screens.
"I think it's an interesting time for South African television it's not only growing but there's more content being offered too. My only concern is that storytellers, whether it be directors, actors or script writers shouldn't forget the authenticity of the stories they're trying to convey to the public."
Catch Zabalaza on Mzansi Magic at 9PM and look out for our competition this week; we're inviting a few readers to the set of Zabalaza next month and you could be one of them! Keep your eyes glued to ZAlebs.