Bontle Moloi and Priddy Ugly's relationship
is one that warms many people's hearts. The two are very fond of each other and never get tired of telling their love story.
The two lovebirds decided to share their love story with the Defining Team on their segment,
Defining Love.
A very emotional Bontle is in disbelief that someone is able to give her that kind of love and we are so inspired.
Read more:
Why Bontle Won't End Her Marriage If Priddy Ugly Cheated
Ricardo Moloi &
Bontle Moloi (Modiselle)
have shared the past 12 years with each other as a couple and
have been married for two
. They sealed their love in September 2019 and welcomed their baby girl in 2020. Their love story is one we are never tired of hearing and they decided to tell it again, this time in a much deeper level.
As usual, they shared how they first met and it was 12 years ago during a television show. They started off as friends and dated other people but their heart's desires were to be with each other. Bontle said she made the first move when she came back from an overseas trip in Holland and Priddy pounced at the chance of being with her.
"It was the first time I was nervous about being in a relationship because for the first time I felt like I was with someone I really liked. And I hoped that he really like me.
He's very gentle with me and for the first time because he handled me with such care just let me know that I actually was deserving of love that I didn't think I deserved," said a very emotional Bontle.
The couple said that being with each other helped them become better people. Bontle then had us reaching for tissues when she told the story of how Priddy goes above and beyond for her mother and
late father
. "You became the man in our home, you bought my mum flowers her favourite thing, more than that, you bring flowers to my father's grave, you clean it, you talk to him.
"Man, you even dream of him, so how can I not believe that he didn't bring you to me. I know he loves you for me, he chose you for me, I chose you for me. I did 12 years ago, and I will do it every waking day of my life until I die."
Watch their beautiful episode below: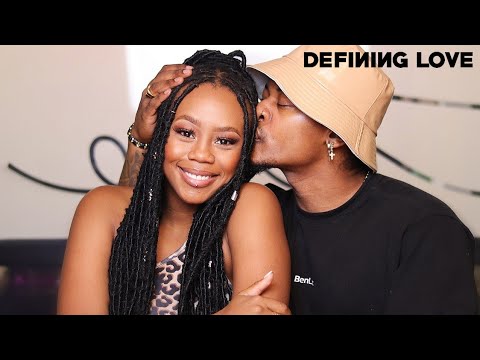 Read next:
Linda Mtoba and Buhle Samuels Will Star In "One Night Kwa Mxolisi"
Picture credit: Instagram