Thobela FM is one of the nation's biggest radio platforms and one of Limpopo's leading radio broadcasters. The station celebrated 54 years at the helm of northern radio this month and ZAlebs was invited to partake in the celebrations that took place in Polokwane this past weekend. 
Celebrities, media and friends of Thobela were all invited to join in the celebrations as thousands from around Limpopo and beyond made their way to the Peter Mokaba stadium to take part in a night filled with good music, plenty of food, long queues for the bathroom and embrace the spirit of Thobela FM.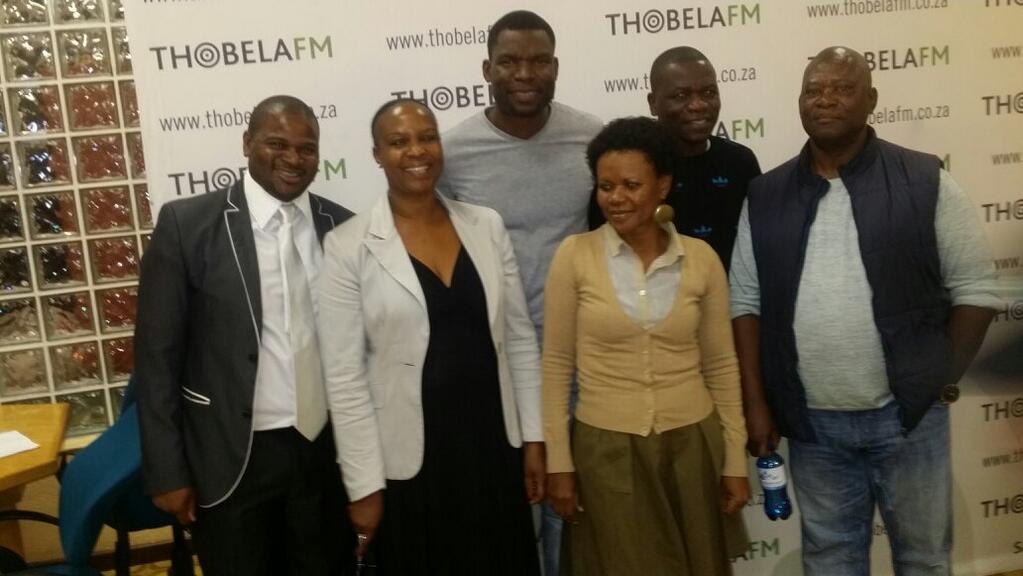 Muvhango cast celebrating 54 Years of Thobela
ZAlebs was particularly excited to watch the likes of DJ Vetkoek and Mahoota, Teargas, Winnie Mashaba and Arthur & Chommee take to the stage and give Limpopo a large dose of musical excitement. We also witnessed a few newcomers take to the stage and show us all what kind of musical talent is bubbling beneath South Africa's mainstream. If anybody knows the name of the band who sang the Redemption Song cover, please could you send it our way because we're dying to get to know them! 
We spoke to Thobela FM's station manager about the 54 year celebrations as well as the upcoming rebranding of the station's identity. We asked about Thobela's nationwide influence as well as their influence in local communities.
"Thobela FM has over 3 million listeners nationwide and it fills us with pride to see where the station is going. Thobela FM has skills programs to aid people in the communities and we look to develop our youth and empowerment programs because there is talent out there. We want young people to help drive the station forward at all times." 
We were joined by the cast of Muvhango at the concert who were keen to express their excitement at the growth of Thobela FM. We spoke to Muvhango actor, Themba Nofemele who was enjoying the night as much as anybody else. 
"Thobela FM does great things for Limpopo, it's an amazing radio station. To reach 54 years is a great achievement and they are here in Polokwane celebrating in style, it's wonderful for the people involved and for every listener. Thobela connects families and everyone here listens to the show from morning to evening." 
We look forward to seeing more exciting things coming from the Limpopo region as Thobela continues to grow it's brand and help communities around it grow. 
A massive thank you to 7 Colors Communications as well as the SABC; both of whom took care of the ZAlebs team, kept us warm and fed during our travels! We can't wait to celebrate 55 years of Thobela next year!