Andile
is a young South African footballer with many aspirations. He is also an upcoming musician who is working on delivering great music for the fans.
He comes from from a wealthy family as he is known to be the son of Shauwn Mkhize and Sbu Mpisane. However, Andile seems to be closer to his mother than he is to his father.
Here's Andile's biography and how he's become so popular at such a young age.
Andile Mpisane Fatherhood
Reality show star and musician
Andile Mpisane,
is the latest ZAleb to join fatherhood. According to
ZAlebs.com
The son of larger than life reality show star and astute entrepreneur
Shauwn Mkhize
, recently welcomed his bundle of joy.
While the couple, Andile Mpisane and Sithelo Shozi have welcomed their first baby together, it seems
not everyone is happy for them
. A source told the
publication
that Shauwn was apparently against Sithelo's pregnancy because Shauwn does not love Sithelo. This is apparently because
Andile
has been spoiling her rotten and Shauwn suspects that she got pregnant just to be part of the family.
Andile Mpisane Age

He was born on 15 March 2001. He is 19 years old.


Andile Mpisane Family

Andile Mpisane has a sister, Sbahle Mpisane, who many refer to as the fitness bunny. He is the son of Shauwn Mkhize and Sbu Mpisane.


Andile is known to have a close relationship with his mother, Shauwn Mkhize. His family however, has been embroiled in a lot of issues that the public has been privy to. Andile is Sbu Mpisane, but sadly his relationship with Shauwn did not last as it came to their knowledge that Sbu had cheated.
He was reported to have fathered other children out of wedlock and was using Shauwn's money to support them. Andile does not have a good relationship with his father and has often accused him of running down his businesses instead of assisting him and helping them grow.
Also read - Andile Is Hiring...Again!
Andile Mpisane Career
Andile has always had a passion for soccer from a very young age and his mother has always been supportive of his passion. Shauwn bought him Royal Eagles FC, which is a football club in Mzansi and he is the midfielder of the club. His career in soccer kicked off in 2018.
It seems Andile is following his dreams of becoming one of Mzansi's favourite musicians. His first single was released in 2019, Uyangqhaska which was received well by the fans. He revealed that he wants to step out of his parents' shadow and pave his own path into becoming great.
Andile also stars in the family reality TV show, KwaMamkhize, alongside his mother, Shauwn and sister Sbahle. However when the reality TV show started, people were happy to watch his mother, but they thought Andile's personality, on the other hand, was hard to grasp.
A number of the show's Twitter users noted how he sometimes mumbles through his sentences or simply draws a blank facial expression when the camera is on him. With time, it seems Andile is now more comfortable with the cameras following him around.
KwaMaMkhize
star
Andile Mpisane
had the social streets going wild when he requested a whole R1 million from his mother Shawn Mpisane to shoot a video for his song
Umcimbi
featuring Madonon and Distruction Boyz. and now, his video which the million was for is finally out.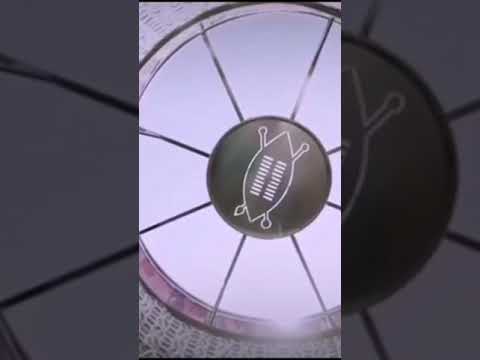 The video which the million was for is finally out and already boasts over 1 million views on YouTube.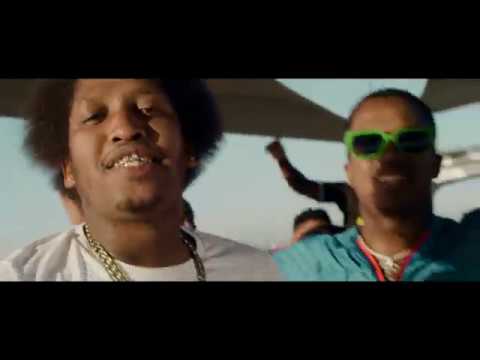 Andile Mpisane Controversy
Andile seemed to cause an uproar on the social media streets when many saw him do what they did not expect from him. On one of the episodes of the reality TV show, KwaMaMkhize, Shauwn and Andile were watching a live soccer match when Andile appeared to lean over and smooch a man sitting next to him.
This left many fans and viewers wondering whether Andile was gay or not. Perhaps this was his way of coming out of the closet.
Andile claims that his father is the one behind the fall of Royal Eagles FC, which is a football club purchased for him by Shauwn, his mother.
He claimed
she had handed Sbu business opportunities and joint credit on a silver platter.
"You see uMa (my mother), tried elevating her husband by setting him up with his own businesses that she would still pump money into, because yet again, she couldn't bare his emasculation, as self inflicted as it was those have all closed since their separation, as he ran them dry."

Sadly, Andile's sister, Sbahle was once involved in a car accident and as she was recuperating in the hospital, there's a video that circulated on social media where people thought Andile had took things too far. He posted the video which showed a 'glammed up' and recovering Sbahle for the first time after her horrific accident.

Andile was accused of taking advantage of Sbahle at the time as she was under medication. The family also distanced itself from having to do anything with the video as they released an official statement.


Andile Mpisane Business

Andile is the founder of Royal AM Luxury & Grooming Pampering Lounge. Andile runs this company with his mother and through social media they often show the lavish services offered.




Through this business, Andile has also took the time to give back to less fortunate families. He's one who believes that if he's able to help the next person then he should not hesitate to do just that.


Andile Mpisane Cars
In 2017, the youngster was given an R2m Mercedes-Benz G wagon as a gift on his 16th birthday. He got another BMW in July 2019.
Everytime he steps out into the public he's always driving porsche and expensive cars. His family reportedly has a fleet of expensive cars as well.
Andile is still new in the entertainment and is finding his feet. It's a good thing that he has a full support system with him, which is his mother and sister who will support him to make his dreams a reality.
Read next:
WATCH: Andile Mpisane's R 1 Million Video

Main image credit: ZAlebs.com