Being an #OPW presenter has to be one of the most challenging jobs in the South African entertainment industry. From the travelling to the wedding drama and, of course, handling the social media trolls - it isn't easy.
Mpama shares her #OPW journey with ZAlebs and how she handled the positive, as well as the negative things.
What was one of your highlights on Our Perfect Wedding?
There were so many highlights; it's hard to single out one. But there was this one wedding in the midlands of KZN where I met this couple who were intoxicatingly in love. They just made all of us fall in love with the idea of being in love and it made me all teary when they were saying their vows to each other. That was a highlight for me because it made me realise what a hopeless romantic I am, I always knew I was but not to this extent, the saying of the vows part always gets me.
Did you have any worst moments?
I did, I think it was the first wedding I went to on OPW. That wedding had a very domineering character called Mam'fundisi. I just felt like the wedding didn't turn out to be the bride's wedding, I felt like Mam'fundisi just took over the wedding and it just made me sad because it was supposed to be the bride's day.
You also received a lot of attention when it came to your body. Are you a fitness junky?
To be honest with you it's a combination of everything, I got my body from my mom so part of it is hereditary. But also, I work very hard at the gym, I love gym, I do a lot of boot camp, cardio and a lot of squats too. Every time I do squats I scream "Serenafied! Serenafied!" because I want a body like Serena Williams (Laughs). I also eat whatever I like because I work my ass off at the gym and I deserve it.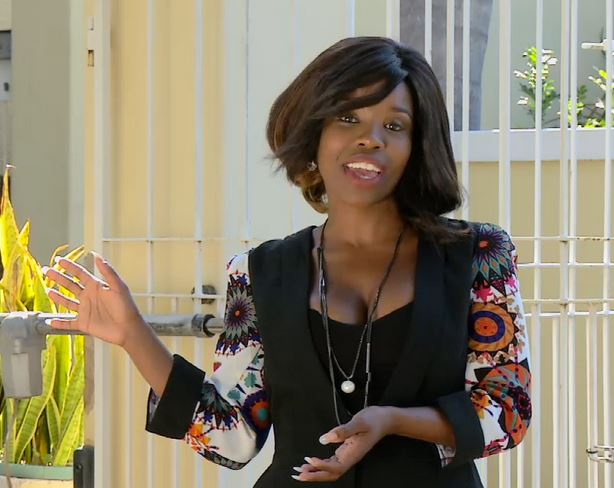 How did you handle the Twitter trolls?
I was terrible at that. I did thirteen episodes and seven of those episodes I would go onto Twitter every Sunday. A lot of the times we'd be driving back from a wedding, therefore the only way I could watch the show was on Twitter. I would read a lot of the stuff that people were saying and I would be hurt and I just thought to myself that there are so many horrible people out there even though I did expect the back lash as it comes with working for the show. However, after the seven episodes I told myself that I wouldn't watch the show on Twitter because it was going to affect me. I only read the tweets I was tagged in and funny enough only three out of like twenty of those tweets I was tagged in were positive. Even when I walk in the streets, I hardly get people who say they hated me on the show, if anything it's all love.
Ayanda also confirmed that she's busy focusing on her music at the moment and that we'll still see her on TV in the near future.
Image Credit: Facebook