Ntokozo embarked in the music industry in 2005. His career began while he was still at the University of Vaal.
After he started on his solo career,
K.O, or Mr Cashtime
as some may know him, worked on different types of sounds to go along with his delivery. The Caracara hit maker has shown through his consistency that it is possible to have a breakthrough in the music industry if you dare to go after your dreams.
K.O has always known he'd be a continental influential rapper through his sense of music selection and he has always looked forward to the day that he would make it and he finally had it with
Teargas
.
Here's K.O's biography and his rise to fame.
K.O Age
K.O was born on 13th of October in 1989. He is 30-years-old.




K.O Family
K.O was named Ntokozo Mdluli.

He was born in Soweto, Johannesburg. The musician is the son of Mr Thembisile Mdluli and Mrs Jabulani Mdluli. The Mdluli family moved to Piet Retief Mpumalanga, when K.O was just an infant.
Initially, he struggled to find employment, as he spent two years unemployed before his mother sent his CV to the South African Police Service, but on the day of the interview he decided to be a no show.
"I was trying to make demos with funding from my parents and they believed in my dream but I eventually started giving up. My mother sent my CV to the SAPS but I didn't go for the interview. The day of the interview I knew I was struggling but I couldn't go through with it," K.O said.
He went on to work in the field of his studies with the dream of becoming a musician.
K.O Education
K.O enrolled for his primary and secondary studies at Piet Retief, in Mpumalanga. Upon completion, he went to the Vaal University of Technology where he graduated with a National Diploma in Public Relations Management.


K.O Girlfriend
K.O used to date the fashionista,
Sarah Langa
and they started dating in 2010. For the longest time, the two denied that they were a couple up until they stepped out together at the SA Music Awards. When K.O was approached, he did confirm that him and Sarah were a couple although he did not like to talk about his personal life.
Sadly, the couple did not last and Sarah confirmed that they were not dating anymore in September 2015. However, the reason for their break up was not disclosed. Six months after their break up, Sarah got married.
K.O Career
K.O is a versatile rapper and is working on growing his brand. He started learning how to rap at a young age. Throughout high school, the lyricist used to participate in different cyphers. His professional career started in University after meeting his Teargas mates,
Ntukza
and
Ezee
.
TEARGAS


K.O met the brothers, Ma-E and Ntukza when they were still in university. The trio formed a rap group called Teargas in 2005.
K.O expressed that by that time, they already knew each others style of music and he was comfortable to join the group with the brothers.
A year after the formation of the group, Teargas released their debut album K'shubile K'bovu. The album was a success. The album had the smash hit, Chance - which is a Hip Hop song chronicling life in townships and how tough life can be.


The trio released yet another album in 2008, Wafa Wara - keeping their momentum of distributing more music, the album had 16 tracks. They featured the likes of Bongo Riot on the song
Champion
and
Sunshine
. Teargas released their third studio album, Dark or Blue.
As the group was becoming well known for its vernacular rapping style, they featured the likes of the late legendary
Hip Hop Pantsula
(HHP) and
Pro Kid
, in the song - Goodfellaz. The group emerged as one of the greats in the times of Kwaito in the country and they featured
DJ Tira
on their song, Party 101. They also featured
Danny K
on the song
T.L.C.
(Tender, Love and Care).
The group received a huge following through their three studio albums and singles they had released. They released their fourth studio album in 2012,
Numb8er Numb8er.
In this album, the group featured international artists including
2Baba
, on their smash hit, Turning Tables. They featured Lilly Million on
Forgive Me
. Adding an element of vocals, they worked with
Toya Delazy
on
Paradise
and featured
Ziyon
on
Put U On
.
CASHTIME LIFE

Teargas decided to open a record label, Cashtime. K.O was the first artist to sign with the label which was followed by K.O'S debut album release as a solo artist, Mission Statement.


The song became an instant hit throughout the country and topped the charts on different radio stations including Metro FM. In Mission Statement, K.O featured the South African's heavyweight rapper,
AKA
- on Run Jozi.
The rapper released his second solo album in 2014 and the song Caracara became the most played song featuring
Kid X
. The song reached over a million views on YouTube and broke the record of getting the most views in South African Hip-Hop.
K.O followed the success of his two albums by releasing his single, Son of a Gun, in 2016, which was followed by his third official album
Skhanda Republic
.
He featured Kid X on
Caracara
,
Nandi Mngoma
on
Skhanda Love
and Ma-E,
Maggz
and
Masandi
on One Time.
Later that year, the rapper released another song with
Okmalumkoolkat
and
Don Dada
. The rapper again released a single,
No Feelings.
The song was followed by his sophomore album,
SKR2
, in 2017.
The rapper
teased fans on his social media
that he was working on something with Nandi Madida and the two did not disappoint. They released a single 'Say U Will' and the fans were pleased with their music. The duo did not stop there as they released the video for the single as well.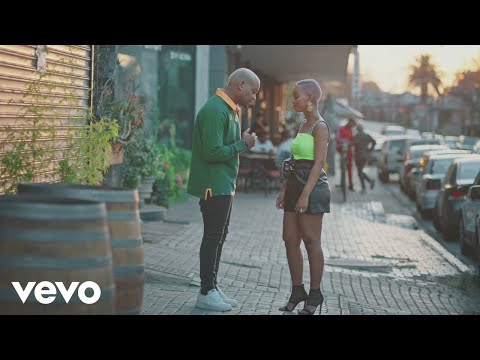 Ma-E and K.O have quite the relationship, having gone through so much together over the years. In an interview with
TshisaLIVE
, K.O expressed how Ma-E saw something in him even before he heard him rap. The two, like before and as always want to keep giving their fans what they want which is great music.
K.O Awards & Nominations

With over a decade in the music industry, K.O continues working on his craft and aims to unite rappers in the industry. He is known for his versatility when collaborating and as a solo artist.




He has been awarded and recognised for five categories at the Channel O Music Awards; Most Gifted Male, Most Gifted Duo/Group or Featuring Artists, Most Gifted Hip Hop, Most Gifted Southern Artist and Most Gifted Video of the Yea

As part of Teargas, they were nominated 3 times as the first Hip-Hop group for Best album of the Year at the South African Music Awards. The group was recognised by BET Awards, being nominated for Best International Act.


K.O Brand Endorsement

The rapper is known always be focused on his music, and if it's not music that he is releasing or making, he's probably signing off on yet another lucrative business deal.


He revealed that he partnered with streetwear sports brand -
Asics Tiger
. Fans were not surprised, he is after all one of the most hardworking entertainers on this side of the African continent.
K.O Controversy
K.O is one of the South African rappers with over a decade in the industry, with that - follows controversy on his name as an artist.
HIV & AIDS rumours
In 2014, the rapper lost a significant amount of weight and that caused a buzz on social media which sparked a rumour that K.O was HIV positive.

The rumour was quickly addressed by his manager, Thabiso Khanti who denied those allegations and clarified the cause of his weight loss.

According to Thabiso, K.O had undergone a strict diet plan and was exercising regularly. As the rumour was still circulating, K.O later released a statement regarding his health and posted a picture of his blood test results on social media.
In 2018, K.O had the singles, Waya Waya and Fire Emoji featuring Cassper Nyovest and AKA respectively. K.O explained that he hopes to make both rappers realise that they are stronger as a unit than individuals.
"Me, making that move is just me standing by the fact that we can only be stronger together. Me throwing my hat in the ring on some, yo let's unify, 'cause that's one of the things that made us stronger a couple of years ago. I know that there are things like ego that plays against us but I hope that this sets dope precedence for the other people in the industry. The culture looks a lot better when we are working together," said K.O
Fans were shocked as to how he will get the duo to work together following their dislike for one another as artists. AKA and Cassper Nyovest called each other out on a boxing match to settle their beef.
Teargas

According to K.O, the Teargas has never died, it was only speculation.



The group decided to go on their solo careers and the group continues to exists. In his response, K.O said. " We have decided to individually try new things just like Mafikizolo did. We are taking a break but it does not mean we are a dead group."
K.O Net Worth

The rapper is estimated to be worth over R10 million.


This is calculated from payments for show performances, album sales, Money made from his Youtube views, endorsement deals, Properties and investments owned by him.
Fans can expect K.O to keep giving them great music and K.O wants to keep having some amazing collaborations too.
Read next:
Cassper Nyovest Has A Message For His Haters

Main image credit: Instagram