Just 11 days after the birth of his daughter, Kabelo Mabalane has spoken to ZAlebs about how much of a great influence his baby girl, Zoe Leano Mabalane, has been on his life.
He said: "My daughter has really taught and influenced me greatly within the short space of time that she's been here. She's only 11 days old,  but she's really posed some serious questions towards me. Already my patience is challenged especially with regards to being selfless, because this new bundle of joy has come into world my world and she's teaching me so much in terms of progress not only as a man but as a dad too."
He continued: "Not too long ago it was just me and my wife and because she's an adult, she can talk back to me and let me know where I'm getting it right and where I'm getting it wrong. Whereas, with my daughter, it's the complete opposite, the communication is blurry but I still need to be selfless and tirelessly desire to be the best dad I can be to her."
He added that it's going to be a very interesting time in his life. "Because I know that I'm going to be asked really tough questions by her as she grows up and her birth has caused me to do a lot of introspection. The birth of your first child really exposes who you really are which is exciting because I think it can only make you a better person it forces you to get out of your comfort zone because you've never done this before."
Kabelo also informed us that he has been hard at work being the best dad that he can be, that he had to take some much-needed advice from his wife, Gail Mabalane.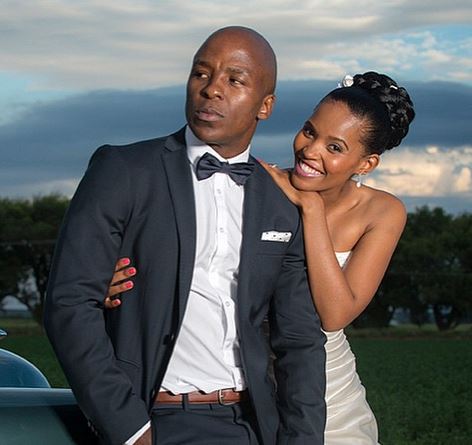 "My wife the other day advised me to cut myself some slack, we've only been parents for 10 days (Laughs) but yeah, being a first-time parent has been fun, it has its own challenges but I, of course, didn't expect anything less."
Kabelo also revealed that he and his wife chose their daughter's name. After the couple went back and forth with different names, the one which they both agreed on was the beautiful name that is Zoe Leano Mabalane.
Look out for our video Interview with Kabelo as we discuss the recording process of his latest single, Matimba plus more.