Kabza De Small
explained to House Music icon Oskido how
Amapiano
came about. The legendary Oskido hosts his very own YouTube show called Joy Ride With Oskido and he was accommodated by Kabza on episode 4. The Amapiano King detailed how the sound came about and it will leave you fascinated.
Read more:
The KING Of Amapiano
Amapiano
has taken over the music industry and is arguably dominating the charts. It's popularity grew a few years ago but for some people who followed the genre since it's inception, says Amapiano has been around for quiet some time.
Kabza has been named as one of the pioneers of Amapiano and then later being crowned the King of the genre.
But he explains who really started the genre and how he caught up with the wave and jumped right on it.
"You know how Amapiano started? The township DJs play a song with 125 beats per minute [BPM]. Then you would find other DJ's play the same beat at 115 BPM," he explained, adding that they would also often make mixtapes with a slower tempo.
He said other producers then started making music with a slower tempo. "First it was remixes then Mdu came up. I don't know what happened, I don't know how he figured out the log drum. Amapiano has always been there but he's the one who came up with Log drum," explained Kabza.
"These boys like experimenting, they always check out new plug in's. So when Mdu figured it out, he ran with it. And when I got it, I jumped on the bandwagon."
He then added that, "Amapiano music is mainly Log Drum." Oskido understood him and also explained that Kwaito music also came about the same way where sounds from other genres are used and changed to create a particular sound.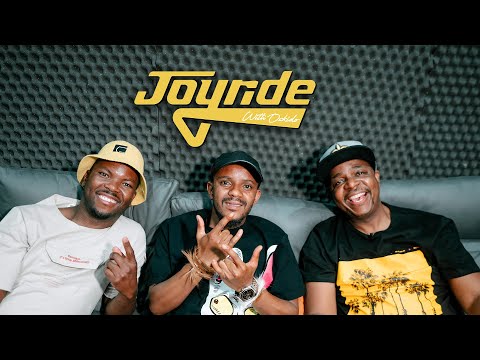 Kabza has always been crowned the King of the yanos but people would pit him against other talented producers such as De Mthuda. These tweeps weighed in on who is more influential enough to be crowned King.
@ChrisExcel102 said,
"The reason I rate De Mthuda more than Kabza its because De Mthuda been standing alone throughout his music journey. Yes Kabza is Dope but Maphorisa played a huge role in making Kabza big
Ngithukeni ke Msunu yenu!!""Eyy iyafana lentfo maan appreciate both DJs and keep it moving. But the fact remains. Kabza is way better than De Mthuda in terms of hits. The craft is something else. De mthuda is also a very good creative. The hits he makes keeps the genre moving. We appreciate that. Yeses wena"
"De mthuda's Hits: John Wick, Jola, Wamuhle, Umsholozi, Abekho ready. Shesha Geza, Umshado, Bade, Emlanjeni. I respect De Mthuda but he has only 9 hits you can't compare that with Kabza de small everybody knows it Kabza got 25+ Hits songs the list is endless Kabza is the shit"
"Maphorisa went to Kabza for a reason! head-hunted. Just because Alex Ferguson scouted Ronaldo. It doesn't take away his talent, his talent got his attention"


Kabza is also said to be ready to settle down as he has asked his long term girlfriend Kamogelo Geloo Moropa for her hand in marriage.
TrueLove
reported that the Yanos guru has already paid lobola for her and the white wedding will happen soon.
Read next:
Kabza De Small To Walk Down The Aisle
Picture credit: ANMG