TAKE NOTE: ZAlebs will be exclusively streaming Kid X's new single, Pass 'n Special from today (The 27th of June). As soon as the stream is live we will let everybody know through our social media channels. For now, read this exclusive interview with the man himself- Kid X! 
Kid X is widely known for his cool demeanor and his sick play of words when rhyming. He may still be viewed as the "new solo kid on the block" but it cannot be doubted that Kid X has some of our local rappers reconsidering their decision to take the rap route as a full-time career. Last week the Cashtime member visited ZAlebs HQ not only for an interview but also for a FIFA challenge on the Xbox360.  
Now the ZAlebs team might've gone a bit too far by ranting that we were going to beat the rapper on the Xbox, because... well, he thrashed us 3-1! 
The Cashtime younggun arrived to ZAlebs HQ looking chilled as an ice block with a seriously thick Cuban link chain, that had us squinting a little due to its ridiculously cool shine.  This interview was kind of cool as the man opted to still play some Xbox whilst we interviewed him. Here's what he had to say about his new single Pass 'n Special, his big brother/mentor K.O and his hip hop fan base.
Although you've been in the hip hop game for a while now, are you surprised at the amount of love and support you've been receiving from the public?
I just really appreciate the love man and it is quite flattering that people want to hear more of me, to be honest I'm not too surprised because as the Cashtime team we've been releasing music so the current support we're receiving now is just the icing on the cake.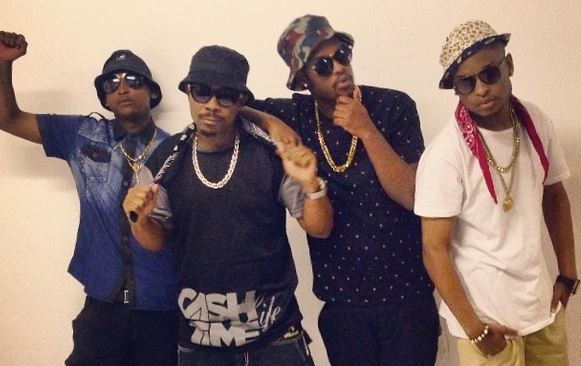 A couple of years back you guys released the Cashtime radio mixtape can we expect another mixtape from the camp anytime soon?
Yeah! We had that mixtape for the streets and just for people to hear what we had to offer because people obviously heard us as Cashtime Family and the great music we put out, but they didn't really believe that we were hard-core rappers with great lyricism because of previous songs we released like Goodbye  which were more on the softer side of things.   So that mixtape was very necessary for us to release just to show the hip hop fans that we really out here doing this.  As for another mixtape? I don't know we'll just have to see.
Let's jump right into your anticipated single Pass 'n Special which is dropping on the 27th of June (Which, at the time of writing, is today!)   What's the single about and who worked on the production for this track?
Pass 'n Special is basically a hood term for someone who's just asking for too much and is just constantly nagging you whilst you're trying to have a good time.  The song is very chilled, it's about having a good time and you're chilling with your people and then there's just this one person who's just trying so hard to take you out of that feel-good vibe by asking you all sorts of things which you're not trying to do or answer to.  
As an artist it's inevitable that people are going to recognize you in public and understandably so want to have a chat with you which is ok but there are just those people who just try too hard, especially when I'm trying to have some private time with my family. We hardly get time off becaus we're either on the road, doing interviews or in the studio so we hardly spend time with our families and that's what the single is all about.
What's this Skhanda movement you guys keep referring to?
It's a new hip hop/kwaito influenced movement we're trying to push.  It's still hip hop but you'll find that the choruses are very much kwaito influenced. The beats are still hip hop with a kasi (township) feel to it. It's a movement we want the masses to vibe  and relate to without placing any complicated lyrics to it and as you can see with Caracara, the skhanda movement is doing exceptionally well.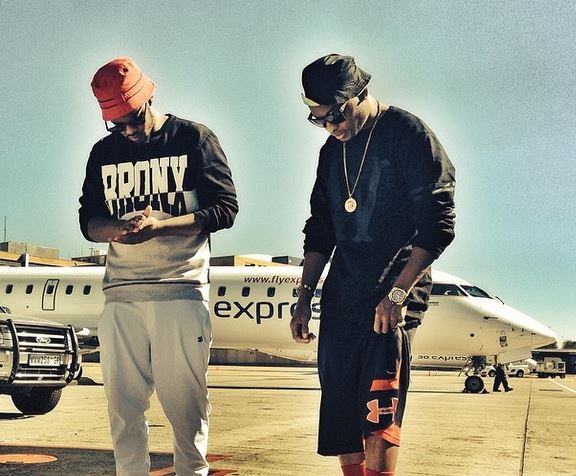 We interviewed K.O a while back and he had nothing but praise about you as a person and as a rapper, since the birth of Caracara how has your relationship been with him?
Yoh! More than a big brother K.O is just a great mentor and big homie of mines.  He's showed us the ropes when coming into this hip hop game and he's just someone you can really come to for any type of advice, even outside of this whole music thing.  Our relationship is not just striclty business, we're a real family and I just appreciate everything him and the whole Cashtime family has done for me.  
For me that's a really beautiful thing because you don't often find that in a business environment, people will striclty keep it business but for us its totally the opposite, it's a blessing to be surrounded by such genuine people who have your best interest at heart.  I have a lot of respect for the big homie, and personally I think he's undoubtedly the best rapper in the country right now. I'm not just saying that because he's my big homie but because I spend most of the time in studio with him and when he's laying down a verse he just inspires me to go even harder with my craft.  Sometimes I even feel like I'm not doing enough because he's just such a hard worker and loves what he does.
Pass n Special drops today (27 June 2014) keep a look out on our social media for more information!