Pearl Thusi is not about to reveal her bae's identity any time soon.
The actress and TV personality, who is rumoured to be in a relationship with Robert Marawa, just wants to keep her love life private.
The sexy starlet, who is on the cover of Grazia magazine's latest cover, told the mag: "Because of my culture and the way I was brought up, I can't have my father know who I'm dating."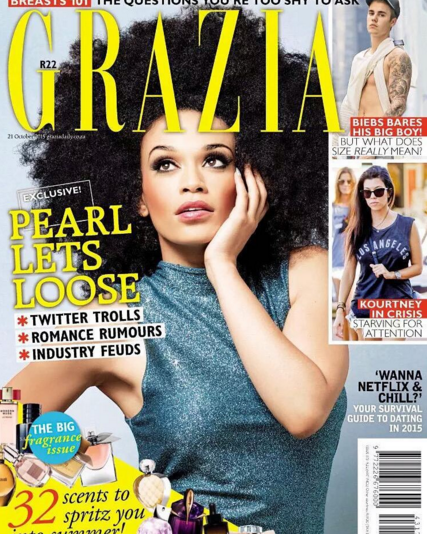 She added: "As far as my dad is concerned, I've only been intimite with one man, once in my life, and that resulted in my daughter. Sure he knows better, but can't prove otherwise, I'd like to keep it that way. It's a respect thing." 
According to the mag, Pearl's man treats her like gold. "He has taught me that I deserve the best," she said. 
Image credit: Instagram